Paramedics and nurses pair up to respond to elderly patients this winter
Paramedics at London Ambulance Service are being paired with nurses from community health providers in south west London to respond to elderly and frail patients in a ground-breaking pilot scheme to prevent delays this winter.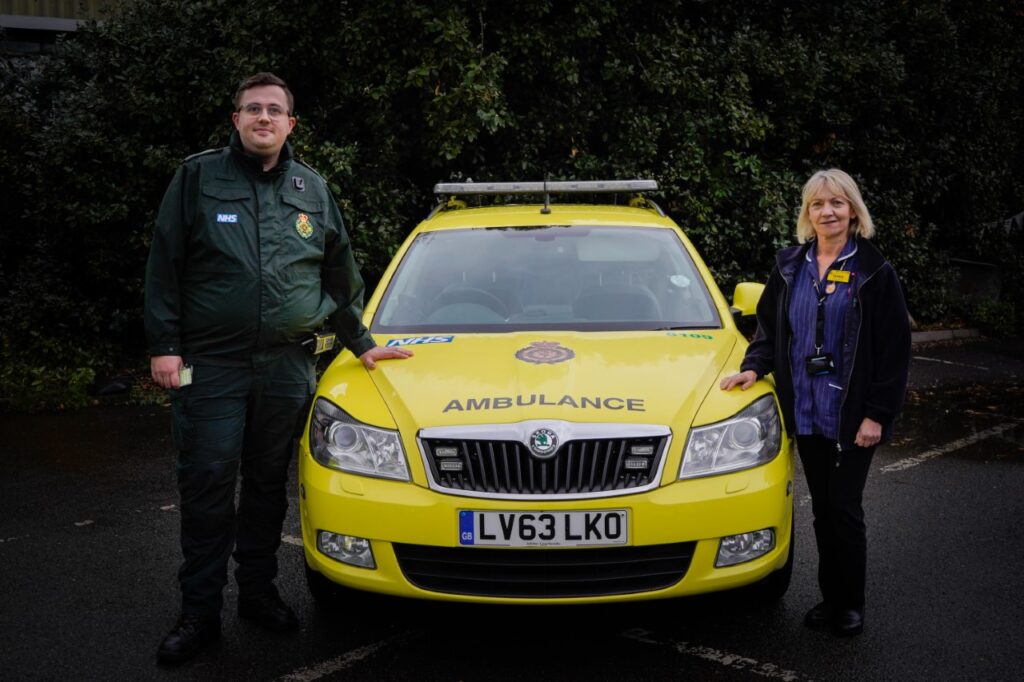 The new teams are working together in Urgent Community Response Cars and aim to treat patients at home rather than them being taken to hospital in an ambulance.
Paramedic Michael Budd said: "A fall can result in an injury that can be painful but also stressful if the patient doesn't want or need to go to hospital.
"By combining the skillsets of an emergency paramedic and a community nurse, we can tailor our assessment, treatment and follow-up plans meaning many of these patients can be really well cared for at home.
"Our patients are getting a quick and effective response while we are building strong relationships with our community partners, learning from each other and sharing clinical perspectives and experiences."
Around 10 per cent of 999 calls to London Ambulance Service are from older people and those only increase in winter as people have more falls.
There are now three Urgent Community Response Cars running from 8am to 8pm every day but London Ambulance Service and community partners are developing plans to expand the scheme across the capital.
As well as responding to fallers, the teams will also be able to help elderly people with minor wounds, injuries and infections and catheter problems, as well as those needing palliative or end of life care.
The nurses recruited to the scheme already work in the community and are familiar with local health and social services which means they can refer patients for longer term help.
Sandra Brandon Lead Nurse Practitioner at Your Healthcare, which delivers health and social care services in Kingston, and Learning Disability services in Richmond, said: "We already support frail and vulnerable patients in the community through our nursing and urgent response services.
"However, working with London Ambulance Service and using the combined paramedic and nursing skills means that we can assess and treat patients who do not need to go to hospital.
"We can also refer patients to other community services such as occupational therapy or arrange a follow up visit as necessary."
In the first four weeks of the pilot, the community response teams were able to treat 300 people at home, in each case avoiding an ambulance being called and a trip to hospital. This equates to between 60 and 70 per cent of patients getting the right care at home and is freeing up hundreds of ambulances to respond to life-threatening emergencies.
Alison Blakely, Director of Clinical Pathways & Transformation at London Ambulance Service, said: "Until now, many of these patients would have been taken to hospital. But we know with treatment and support at home or in a community setting, most of those don't need to go to a busy Emergency Department or be admitted to a ward – and most don't want to go.
"Just weeks into this scheme and the early results are very promising and the feedback is good – our patients are happy to get the right treatment at home. This is a great start to our new pilot project, and I hope will reassure older people across the capital, as well as those with elderly relatives and loved ones.
"This is making a real difference to patient experience – not to mention relieving the pressure on hospitals."