London Ambulance Service wins Mayor's top apprenticeship employer award
London Ambulance Service has been named as the Apprenticeship Employer of the Year in a new awards scheme for the capital.
Apprenticeship manager Darren Avery picked up the honour at the Mayor of London Adult Learning Awards, held at City Hall.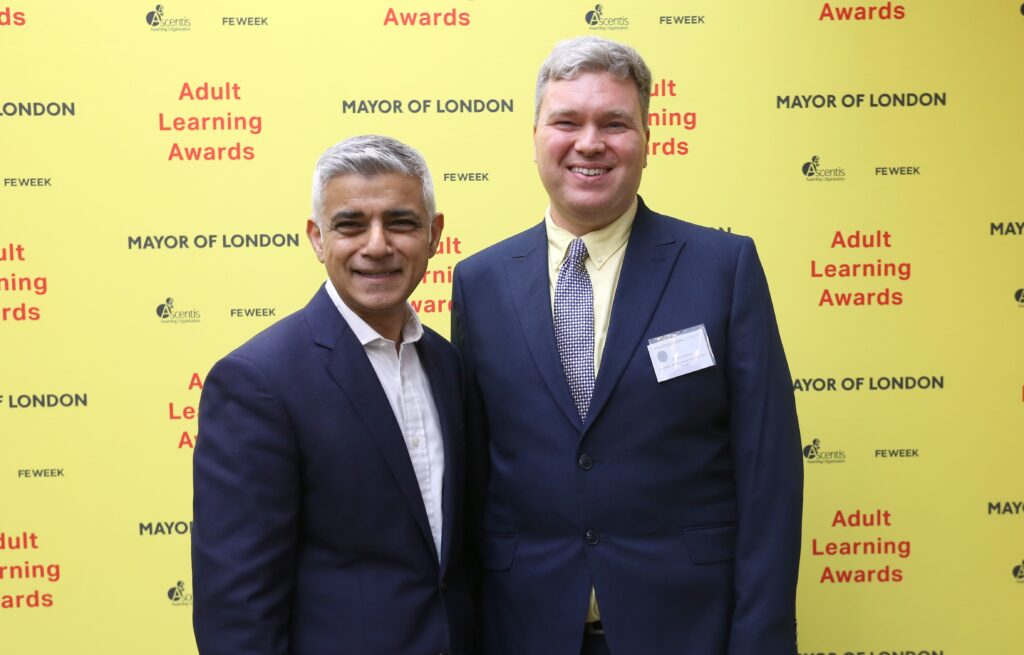 He said: "Being named as Apprenticeship Employer of the Year is an extremely prestigious achievement and I feel proud for everybody working here at London Ambulance Service and more importantly the apprentices themselves.
"Our apprenticeship scheme is all about creating a pipeline of paramedics for the future.
"We've got a great career pathway so we can take someone from not having any clinical experience to becoming a paramedic."
The award recognised that LAS has gone above and beyond to help Londoners get into high-quality apprenticeships, paid at least the London Living Wage, and gave good support to apprentices.
The Service has more than 650 apprentices, with more than half of those on paramedic degree apprenticeships.
LAS also has a further 237 people working as Assistant Ambulance Practitioners, a role which also provides on-the-job training for people with no clinical experience.
Apprentice Karen Thompson said: "It's been such a great experience. I didn't know what to expect but I have thoroughly enjoyed it. The teaching has been amazing, second to none."
Apprentice Jacob Finney said: "I've been in the programme for about 10 weeks. I wanted to join the ambulance service because it's the perfect blend of being out on my feet, helping people and really gaining that sense of fulfilment through science."
This latest award for the apprenticeship scheme comes hot on the heels of other prestigious awards . Earlier this year, LAS was ranked as the top NHS employer for apprenticeships in the country by the Department for Education – ahead of big name companies like Tesco and Amazon.
In the last few weeks the Service has also won the award for Outstanding Initiative in Education or Employment in the East London Community Heroes Awards and a Recruitment Excellence Award at the National Apprenticeship Awards.
Patrick Brown, Assistant Director of Development and Talent at LAS, said: "We want as many people as possible from across London to join our apprenticeship programme, which supports people from all walks of life to kick-start a new career, do training on the job, and being paid while you do so.
"London Ambulance Service is a place where people can learn, develop and thrive. We welcome everybody."
You can find out more about careers and opportunities at London Ambulance Service on our dedicated webpage: www.londonambulance.nhs.uk/working-for-us/career-opportunities