Drumroll please… London Ambulance Service crown VIPs at special ceremony
From day-to-day acts of kindness to life-saving care, the hard work and heroism of the teams at London Ambulance Service (LAS) was celebrated at a prestigious award ceremony hosted this week (Tuesday 11 October) at City Hall.
The flagship VIP Awards shine a light on staff and volunteers of London Ambulance Service – including those who work behind the scenes in vital roles for Londoners. The ceremony featured 10 different award categories, judged by a panel of experts which included  public and patient representatives.
The star-studded event was attended by London Mayor Sadiq Khan and London Assembly Member Caroline Pidgeon MBE, who kindly sponsored the evening.
Chief Executive Daniel Elkeles said: "I am always incredibly proud of the staff and volunteers of London Ambulance Service, but looking at all of this year's nominations for our VIP awards and reflecting on the past 12 months of sheer hard work and determination felt particularly humbling.
"I can't help but think our staff and volunteers are heroes – they work incredibly hard to save lives and help people, even when that means rushing toward danger rather than from it. And although people might think of the London Ambulance Service as paramedics in an ambulance, it takes thousands of people to keep our life-saving service running smoothly – and the VIP awards were a great reminder of the absolute commitment of our team, whatever their role.
"I would like to say a huge thank you to our special guests, Sadiq and Caroline, for presenting awards and allowing us to use City Hall, and to everyone who helped organise this wonderful celebration."
London Mayor Sadiq Khan said: "I would like to say a huge thank you to all the London Ambulance Service for the tremendous efforts over the past two years to maintain exceptional patient care through the pandemic, this year's heatwave and for the professionalism you showed at the recent Lying in State and funeral of Her Majesty Queen Elizabeth II.
"Every single day London Ambulance Service paramedics, 999 call handlers, 111 health advisors, volunteers and support staff work with a tireless passion to serve the people of London. I want you to know that you are seen and appreciated for everything you do."
Assembly Member Caroline Pidgeon MBE, said: "You do an incredible job and are witness to the reality of London life in all of its facets, from the joy of delivering a new baby to providing critical care in the most difficult of circumstances. You support major events, like the marathon 10 days ago through to responding to terror attacks. And all of this is done with the utmost professionalism."
The list of winners and those highly commended are:
Respect award – presented by Sadiq Khan, Mayor of London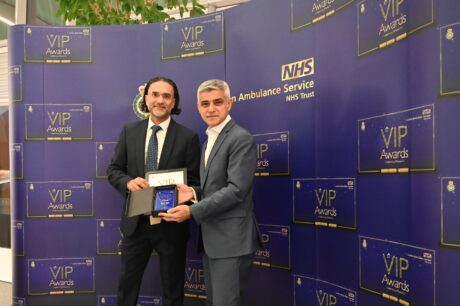 Winner: Metin Halil, Clinical IT Services Manager
Highly commended: The Ceremonial Unit.
Best innovation to improve patient care award – presented by Mark Faulkner, Consultant Paramedic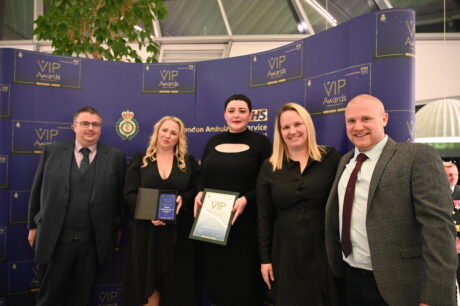 Winner: The Patient Flow Team
Highly Commended: Nayab Sheikh, NHS111 Team Manager and Karl Baxter, NHS111 Clinical Team Navigator
Highly Commended: Benjamin Laws, Emergency Medical Technician/Quality Partner.
Best teamwork award – presented by Caroline Pidgeon AM MBE and Bethan Norfor, Judge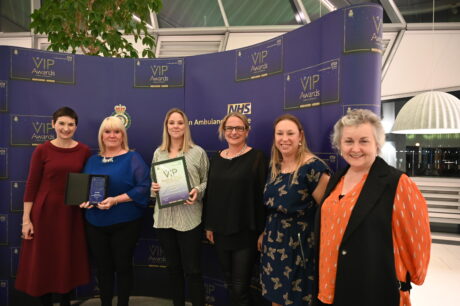 Winner: Greenwich Ambulance Station management team
Highly commended: Computer aided dispatch training team
Highly commended: NHS111 team.
Breakthrough apprentice/trainee award – presented by Damian McGuiness, Director of People and Culture and Ben Miller, Judge
Winner: Lee Knowles, Paramedic Apprentice
Highly commended: Rachel Patag, Trainee Emergency Ambulance Crew
Highly commended: Charlotte Hope, Trainee Assistant Ambulance Practitioner.
Excellence in urgent and emergency Care award/Call handler award – presented by Dr Agatha Nortley-Meshe, Medical Director for Urgent Care and Brian Jordan, Director of 999 Operations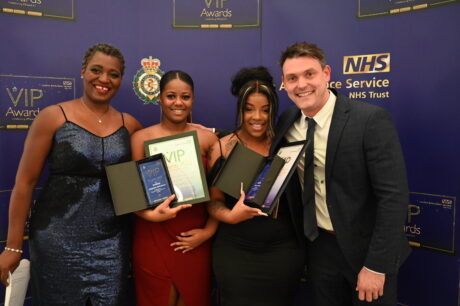 Winner: Sapphire McFarlane, NHS111 Service Advisor and Shanice Sinclair, NHS111 Service Advisor
Highly commended: Sonia Stewart, Senior Clinical Advisor
Highly commended: Kayleigh Knights, Emergency Resource Dispatcher.
Caring award – presented by Darren Farmer, Director of Ambulance Operations and Moh Okrekson, Judge

Joint winner: Nathan Estall, Multi-Skilled Fleet Technician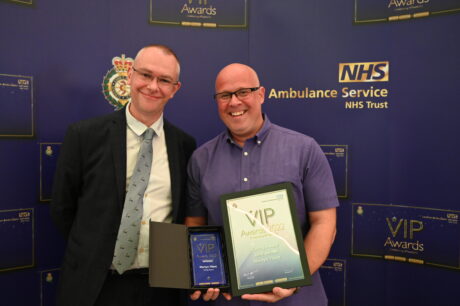 Joint winner: Martyn Tillett, Incident Response Officer
Highly commended: Sophie Clayton, Wellbeing Support Officer.
Clinician of the year award – presented by Dr John Martin, Deputy Chief Executive and Chief Paramedic and Quality Officer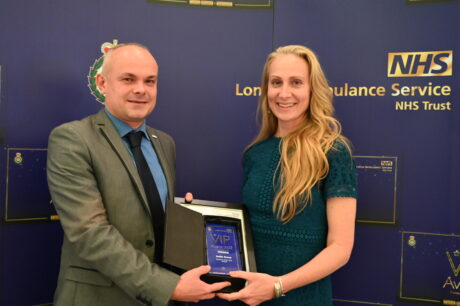 Winner: Jodie Grace, Paramedic and End of Life Care champion
Highly commended: Amanda Bruce, Paramedic, Hazard Area Response Team.
Exceptional support worker award –presented by Mark Easton, Interim Director of Corporate Affairs and Jules Lockett, Judge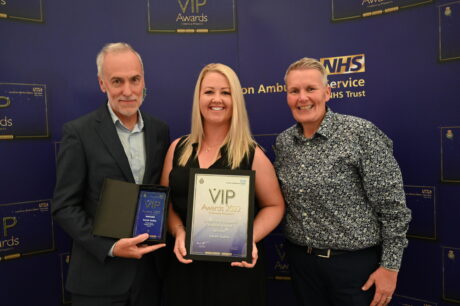 Winner: Sarah Galka, Operations Placement Centre Support Manager
Highly commended: Anna Booth, Information Management and Technology Business Analyst.
Most inspirational leader award – presented by Andy Trotter, Chair and Dr Kathy French, Judge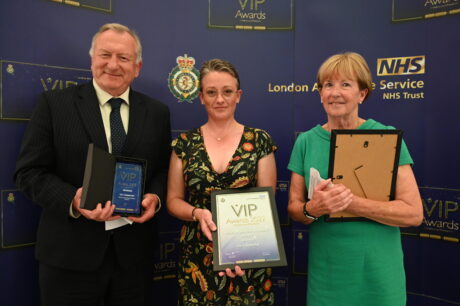 Winner: Liz Carpenter, Training Manager, First Responder Department
Highly commended: Jules Lockett, General Manager, Emergency Operations Centres
Highly commended: Steve Markham, Location General Manager – Croydon.
Chief Executive's Award – presented by Daniel Elkeles, Chief Executive
Winner: North East London team
Winner: Emergency responder team
Winner: Computer aided dispatch, move to Newham emergency operations centre and telephone upgrade programme teams
Winner: Ukraine team (colleagues who took 10 ambulances to Poland)
Winner: Emergency Preparedness Planning and Resilience team – HM Queen's lying-in-state preparation and management
Winner: Make ready team.