Who wants to be a London Lifesaver? London Ambulance Service and TV personalities celebrate everyday heroes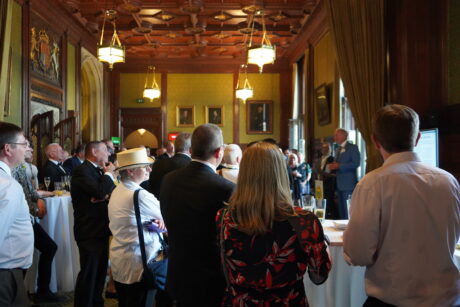 A star-studded awards ceremony celebrating the life-saving actions of volunteers trained by medics at London Ambulance Service, was held at the heart of Parliament on Friday (17 June).
The first ever 'London Lifesaver' awards, held at the House of Commons, saw TV's Dr Hilary Jones MBE and broadcaster Chris Tarrant OBE present trophies to volunteers who have stepped in to save a life.
The awards were held to recognise the incredible actions of people trained as part of the London Lifesavers campaign – a programme that aims to train 100,000 people in the capital to perform chest compressions and use a defibrillator – the device that uses an electric shock to help revive someone should their heart stop pumping blood around their body.
In the moments immediately after someone suffers a cardiac arrest, every second counts and intervention from passers-by (before the ambulance crews can arrive) can make the difference between life and death.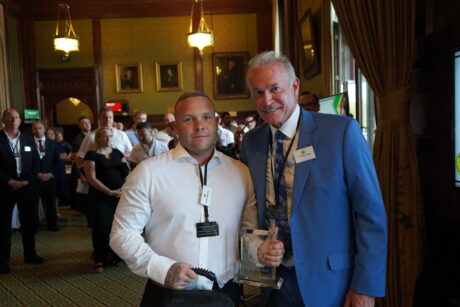 Among the winners was Ashley Bickers, general manager for Greenwich Leisure Limited, whose quick-thinking and speedy interventions has helped to save two lives – the first, a 29-year-old footballer who collapsed during a football match at Hackney Marshes Leisure Centre.
Again just a few weeks later, Ashley pulled over his car to help a runner who had collapsed at the side of the road and again administered CPR (cardio pulmonary resuscitation) until our paramedics arrived.
Another winner was St John Ambulance volunteer Tony Cavanagh. Since 2020, he has attended at least 22 GoodSAM alerts – a smartphone app that alerts volunteers to life-threatening emergency incidents nearby. On New Year's Day 2021 he was alerted to a nearby cardiac arrest and was first on scene and found a patient lying face down.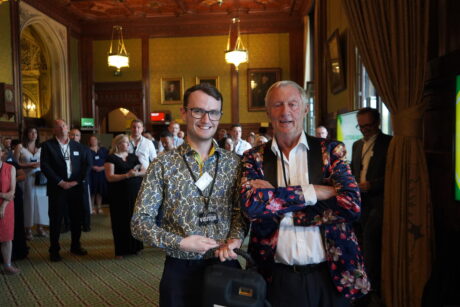 Tony performed CPR on the patient and travelled with them to hospital with one of our ambulance crews.
Tony said:
"It's been an incredible surprise to win this award and be in a room full of amazing people.
"I would encourage as many people as possible to get involved in this campaign. There might be someone around the corner who needs your help."
The London Lifesaver campaign, which was launched earlier this year, aims to train 100,000 people with life-saving skills in order to save more than 100 lives a year.
Across the capital last year, London Ambulance Service responded to almost 14,000 cardiac arrests, and in the few minutes it takes for an ambulance crew to arrive at the scene, the actions of passers-by can make the difference between life and death. Without intervention like CPR and defibrillators the chances of survival decrease by about 10% with every passing minute.
TV personality and former Who Wants To Be a Millionaire? host, Chris Tarrant who presented a number of awards, said:
"These London Lifesavers are true heroes and I've felt privileged to meet and present the award trophies to these incredible role-models for Londoners."
Fellow award presenter, GP, TV presenter and author Dr Hilary Jones, said:
"Tonight's winners are an inspiration to us all and I hope that more members of the public will feel moved by these acts of bravery and get involved in this life-saving movement."
Daniel Elkeles, Chief Executive of the London Ambulance Service, said:
"I'm so proud of all of our London Lifesavers and it's fitting that we celebrate everything they do to help people in the capital. They can make all the difference in the minutes before our ambulance crews arrive on scene.
"Our London Lifesaver movement, thanks to funding from NHS Charities Together, is making progress to boost the number of trained volunteers and defibrillators around the capital and I would call on Londoners to look at how they can get involved."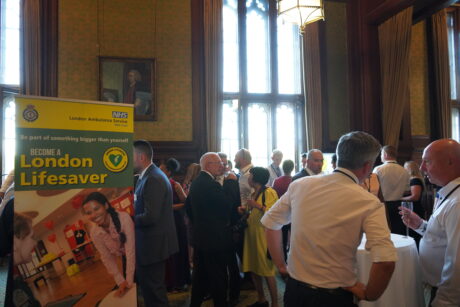 There are lots of ways to get involved and become a London Lifesaver, including opportunities for organisations, local communities and workplaces.
The London Ambulance Service also offers support and advice on how to buy and use defibrillators for communities and organisations in London.
For more information please visit: www.londonambulance.nhs.uk/LondonLifesavers