Two teams shortlisted for top patient safety awards
Two specialist teams from the London Ambulance Service have been shortlisted as finalists in the prestigious HSJ Patient Safety Awards.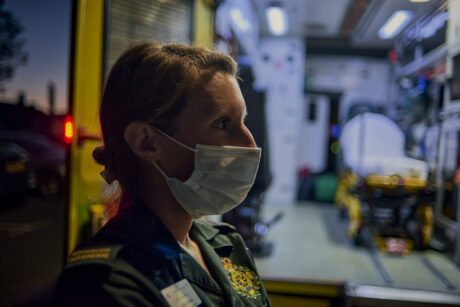 Our Frequent Caller Team, which organises support for individuals who frequently contact emergency services, and our Advanced Paramedic Practitioners in Urgent Care programme, which helps people to receive the treatment they need in their own homes, are through to the final rounds of these national awards.
The HSJ Patient Safety Awards recognise dedicated teams and individuals working in healthcare who are striving to deliver improved patient care.
Daniel Elkeles, Chief Executive of London Ambulance Service, said: "Our colleagues in our Frequent Caller Team and our Advanced Paramedic Practitioner Urgent Care programme are hugely deserving of this national recognition.
"To have two teams shortlisted at the HSJ Patient Safety Awards is testament to the incredible work undertaken by our staff and volunteers across the Service. Best of luck to both our teams for the awards night."
Our Advanced Paramedic Practitioners in Urgent Care programme has been shortlisted in the Improving Care for Older People Initiative of the Year award for their work to ensure older patients in London receive the care and treatment they need at home instead of being taken into hospital unnecessarily.
Last year, the team attended 1,504 patients over the age of 65. Because the team was able to provide the care these people needed in their own homes, almost 60% of these patients did not need to be taken to A&E. This improved their experience by supporting them to avoid potentially lengthy waits for treatment, while easing pressure on A&E departments and freeing up hospital beds for those who need them.
Nicola Jones, one of our Advanced Paramedic Practitioners in Urgent Care, said: "I am so proud that the Advanced Paramedic Practitioners in Urgent Care programme is getting this recognition for its work.
"The success of the programme and the use of new skills, medicines and equipment by the team has very much been a group effort, from the support and guidance of management, to the dedication shown by individual advanced paramedic practitioners who champion new practices, and the constant work done by the whole team to learn and evolve. All of this has supported the team to become who we are today."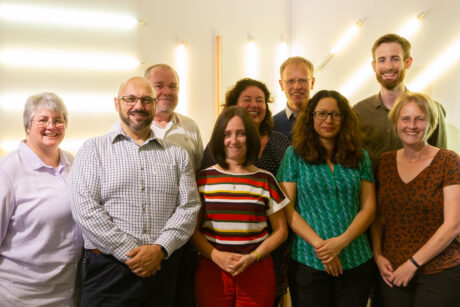 Our Frequent Caller Team has been shortlisted in the Service User Engagement and Co-production Award for their work to ensure individuals who contact emergency services multiple times over short periods receive the support they need.
The team work with patients and co-ordinate healthcare colleagues across London to ensure these individuals are involved in the design and delivery of the services that support them.
In two-thirds of cases where the team has supported someone to receive a personalised care plan, the number of calls made by the individual to the London Ambulance Service has fallen. This indicates these patients are receiving the care they need from the best services for them, and reduces the demand on our 999 teams.
Alan Hay, Head of our Frequent Caller Team, said: "We are really delighted that we've been shortlisted for this award.
"We're looking forward to the opportunity to share the work we do at a national level and show that we are really focussed on working with these patients and those around them to achieve the best possible outcomes."
The winners of the HSJ Patient Safety Awards will be announced at an awards ceremony on 15 September.