New greener London Ambulance vehicles officially 'hit the road'
As part of a £16.6 million investment into a greener fleet of ambulances and emergency response cars, the first of London Ambulance Service's (LAS) new electric vehicles were officially 'rolled out' this week, at a special launch event held at the Olympic Park.
The new vehicles – which are the first of the 225 brand new greener vehicles to have been manufactured, have passed all of the relevant tests and checks and are now in use, playing a vital role in the life-saving service of the LAS teams.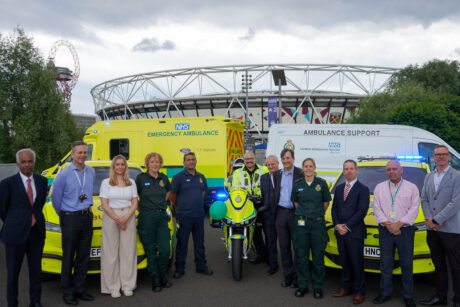 Speaking at the launch event – which was held to coincide with the NHS Sustainability Day of Action, Chief Executive Daniel Elkeles, said: "This is a really proud moment for us – as the busiest ambulance service in the world, we cover a lot of miles in providing urgent and emergency care to the people of London. Thanks to our new greener fleet, we can continue to provide great care while minimising our impact on the environment, and better protect the health and wellbeing of the people living and working in the capital.
"Our new vehicles are top quality, high spec emergency vehicles, so not only are they better for the environment, they're better for our patients and our teams."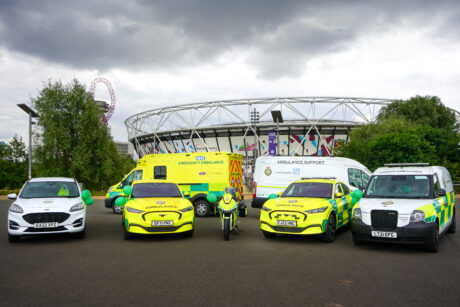 Richard Webb-Stevens, a long-serving member of the Motorcycle Response Unit and recent recipient of the prestigious Queen's Ambulance Medal for Distinguished Service, has been riding one of the new all-electric motorbikes. He said: "I absolutely love the new electric motorbike – it does everything you need as a paramedic responding to incidents and emergency calls. It's responsive, it's quick (when you need it to be) and feels very safe. I think some keen motorbike riders might be a bit sceptical about losing the traditional petrol engine, but I can tell you, this bike is fantastic!"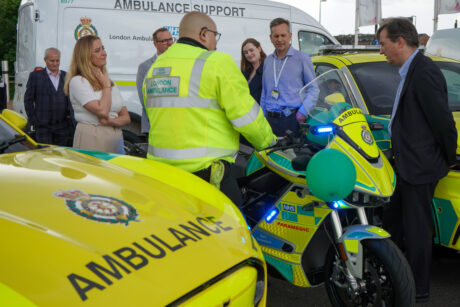 The new vehicles include new greener transit vans and all-electric fast response cars and motorbikes, as well as new electric vehicles for our resuscitation training teams, and new lighter emergency ambulances which use less fuel and create less emissions.
The national lead for improving the countries stock of emergency vehicles, James Cook, the Director of Community Care, Mental Health and Ambulance Improvement at NHS England/NHS Improvement, was also at the event. He said: "It was a pleasure to learn more about each of the different types of vehicle and celebrate their arrival in time for the NHS Sustainability Day of Action, which aims to celebrate the importance of sustainable development in our national health care system. These new vehicles are a welcome addition to the LAS fleet, and it was evident just how popular they are already proving to be with staff and volunteers – they are truly impressive."