Celebrate the Platinum Jubilee gleefully (but carefully), urge London Ambulance staff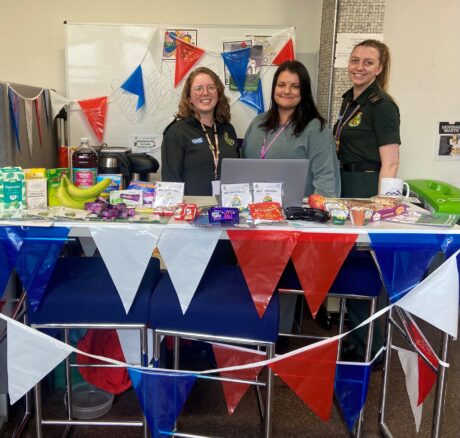 As the nation gears up for a long bank holiday to mark Her Majesty The Queen's Platinum Jubilee, medics and operational experts from London Ambulance Service are urging Londoners and those visiting the capital to take extra care when celebrating and to plan their trip ahead of time.
With hundreds of thousands of visitors set to join the celebrations in the capital, central London will be very busy throughout the four days of events – meaning that teams across London Ambulance Service (LAS) will be very busy too.
Director of 999 Emergency Operations Centres for LAS, Brian Jordan, has been leading on co-ordinating the Service's plans and preparing our response to the additional 999 and 111 calls that are expected. Brian said: "We recognise this is a momentous occasion, and as we approach the Platinum Jubilee weekend there is a real sense of celebration in the air. There are some wonderful events planned, but as crowds gather in town and line the streets to watch proceedings, we are expecting to see an increase in the number of people who need our help while out and about, as well as an increase in the number of 999 and 111 calls.
"After a period of co-ordinated planning with partners across the capital, we have a robust and established plan in place to respond to increased demand – this includes additional staff and volunteers working throughout the bank holiday with ambulances and emergency response crews stationed at key points through the city. However, we would ask all those celebrating to do so safely – as you might expect from the Great British weather, temperatures and conditions are expected to vary, so please have water with you and suitable clothing. If you're drinking alcohol please be responsible and follow local rules about the public areas in which you can drink, and bear in mind that travel delays and disruptions are more than likely, so please plan ahead.
"We would also ask people who are arranging or attending street parties to ensure that our emergency vehicles would be able to pass through easily and you are not restricting access at any time.
"Our teams are always here to help if you need us, but by working together we can make this a bank holiday to remember for all the right reasons."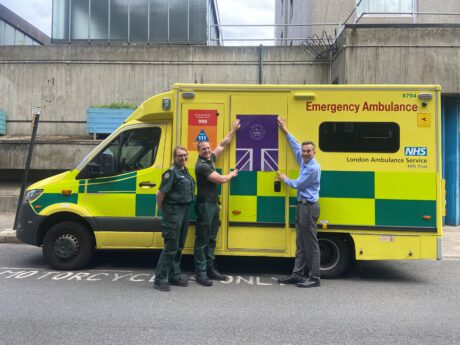 Chief Executive Daniel Elkeles said: "If the last Jubilee in 2012 is anything to go by – when more than 500,000 additional people came to the capital to celebrate – we can certainly expect to see the impact of large crowds on our services. We have been planning for this increase in demand for some time, and I would like to thank everyone involved in preparing our response and building in additional resilience. I would also like to take this opportunity to say a huge and heartfelt thank you to our staff and volunteers who will be working over the bank holiday – it is truly appreciated.
"As well as planning for the Platinum Jubilee, we will also be hosting some (lower key) celebrations of our own. Our wellbeing tea trucks will be out in force over the busy weekend serving up drinks and refreshments to our staff, we'll be flying the Jubilee flag at HQ, and some of our vehicles will have a nod to the celebrations too – look out for the special Jubilee additions on a handful of our ambulances!
"Along with other ambulance services across the country, we have also had the privilege of presenting some of our long-serving staff with Platinum Jubilee Commemorative Medals, and are in the process of issuing commemorative coins to members of the team who were working with us on 6 February (the 70th anniversary of the accession of Queen Elizabeth II on 6 February 1952). We are proud to be able to support London as we celebrate Her Majesty The Queen's Platinum Jubilee, and delighted to be able to mark the occasion with these special mementoes for our staff and volunteers."
For more details of the events scheduled for the weekend, including event maps and a tool to search for events near you, visit: https://platinumjubilee.gov.uk/events/.