Calling our Aussie counterparts – London Ambulance Service heading to Australia to recruit paramedics
As London Ambulance Service continues to recruit additional ambulance crews, Australian paramedics are being invited to apply now for a chance to work for one of the world's busiest ambulance services.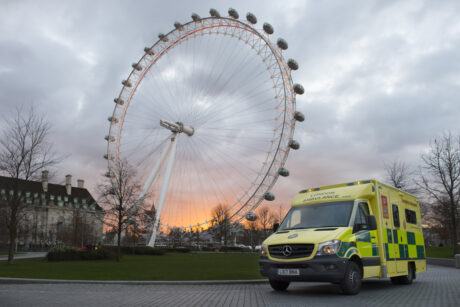 Recruitment teams from London Ambulance Service are heading to Sydney and Melbourne at the start of May to interview paramedic science graduates for jobs in the bustling capital of England.
The service first began a campaign to attract Australian paramedics in 2014 as they have similar skills and levels of training to their UK counterparts. Today the Service employs more than 500 Australian paramedics – around a quarter of all the paramedic workforce for London Ambulance Service.
Chief Paramedic Dr John Martin said:
"Our Australian paramedics are a vital part of our team and a real asset to the service helping to care for patients across London.
"For those thinking of making the move, the job here is like no other. Not only is London one of the most exciting cities in the world to live in, it is also one of the most challenging and varied environments you can work in as a clinician.
"Being a paramedic is a fantastic and satisfying role, working in London allows you to treat and bring help to patients with every type of condition, from older people who have fallen to stabbings in the street. So, whether you're from Swindon or Sydney, if you're looking for a new challenge, I would urge you to look at the opportunities we can offer."
There is a national shortage of paramedics in the UK and increases in demand mean there is a strong need for frontline staff in London. To help fill these vital roles, the Service is hoping to recruit 500 paramedics this year. We have developed a successful apprenticeship programme to find talented staff in the UK, but around half the roles will be filled by applicants from overseas including Australia.
London Ambulance Service is offering support for prospective staff with their application, visa and relocation costs, and will cover the Health and Care Professions Council paramedic registration fee.
Once paramedics are recruited from Australia they will undergo a short conversion course enabling them to treat patients in the UK.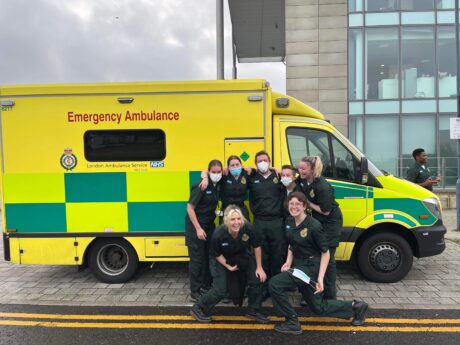 Paramedic Caitlin Innis, who is originally from the Gold Coast, said:
"Never in my wildest dreams did I think I would be working as a paramedic in one of the busiest cities in the world – I keep pinching myself. London has so much to offer, each day feels like a new adventure.
"I absolutely love the diversity of the city. Being a paramedic with LAS has expanded my exposure to an array of different cases and clinical experiences you just wouldn't get back home."
Further information for applying:
Applicants need to apply before 1 May via NHS jobs website here.
For questions about the job, contact the London Ambulance Service recruitment team via

[email protected]

.
Face-to-face interviews will be conducted at the beginning of May in Melbourne and Sydney. The dates will be confirmed nearer the time.
For more information and interviews please call London Ambulance Service press office on 020 7783 2117.