London Ambulance Service consultant midwife receives MBE at Windsor Castle
Consultant midwife Amanda Mansfield has received an MBE for Services to Midwifery this week (30 March), presented by Prince Charles at Windsor Castle.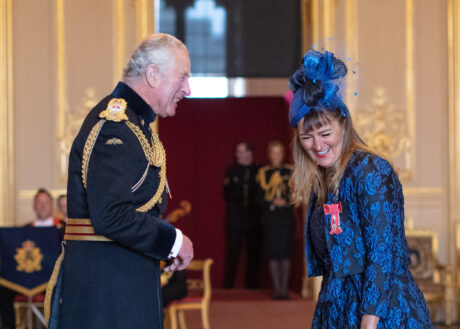 The prestigious honour recognises Amanda's 31-year career in midwifery after she began working as a midwife in 1991. Last year, Amanda also received the Chief Midwifery Officer's Gold Award, which recognises and celebrates midwives who go above and beyond their roles providing excellent care, leadership and inspiration every day to their colleagues, women and families.
Speaking of the honour, Amanda said: "I received the award for services to midwifery, and in particular, the work I have undertaken at London Ambulance Service (LAS) to keep mothers and babies safe.
"I feel incredibly proud to receive this most prestigious award – for myself, from the LAS and, of course, for all my amazing colleagues."
Daniel Elkeles, Chief Executive said: "We are very proud of Amanda. It is great to see her receive this amazing accolade. We have done so much to improve the care pregnant women and their families receive, and Amanda has been at the forefront of making that happen."
Amanda joined LAS in 2015 where she has been instrumental in helping ensure mothers, babies, partners and families receive care that makes a difference across London. Before her current role she worked as a strategic midwifery and maternity leader at the Royal Free Hospital in London and at Stoke Mandeville, Wycombe and Wexham Park hospitals.