#TeamLAS spread Christmas cheer to struggling families
London Ambulance Service (LAS) staff and volunteers are helping hundreds of families across the capital this Christmas by organising donations to local food banks.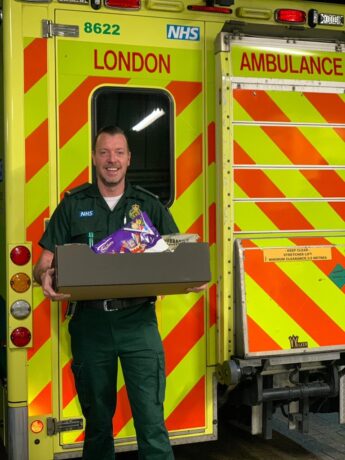 The initiative, led by paramedic Nigel Flanagan, sees essential items, such as food and toiletries, donated to families in need over the Christmas period.
Ambulance staff and volunteers have arranged for 30 collection boxes to be placed at ambulance stations and at 999 and 111 control rooms across London, which are being filled and then delivered – in the staff's own time – to food banks around the capital.
These latest donations build on an initiative which started over 12 years ago, involving LAS staff and volunteers donating presents to sick children who were spending their Christmas in hospital.
Since 2020, to make sure children were kept as safe as possible from COVID-19, Nigel and his team of 'elves' (ambulance service colleagues) decided to keep up the Christmas spirit by organising donations to food banks instead.
Nigel said: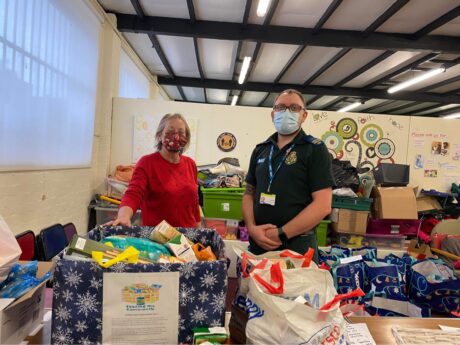 "I still wanted to do something to help those in need over the festive period. By organising our food bank collection, I hope we can help those who are struggling, and also those who have been directly impacted by the pandemic.
"Christmas can be a challenging time, especially for families who are experiencing financial difficulty. Everyone across London Ambulance Service has been so generous.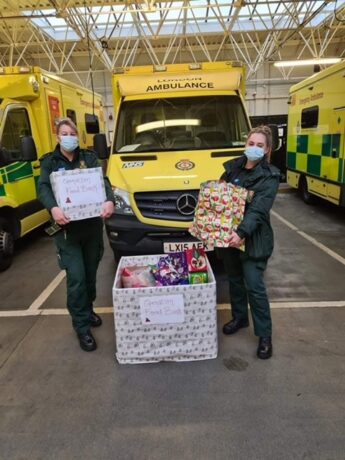 "We have had essential items donated from every team across the Service including our medics, call handlers, office staff, and our volunteers. It's so rewarding to be able to help our local communities and spread some Christmas cheer, especially after a difficult 21 months."
The food banks have been selected in proximity to the local ambulance stations and control rooms collecting the donations across London.
Chief Executive of London Ambulance Service Daniel Elkeles, said:
"This initiative is truly special, and represents the kind and compassionate staff and volunteers we have here at LAS.
"I feel very proud of Nigel and all of our London Ambulance Service colleagues for helping their local communities this year, and for giving the gift of kindness this Christmas."