Service joins Duke of Cambridge and emergency service leaders at launch of Blue Light Together mental health commitment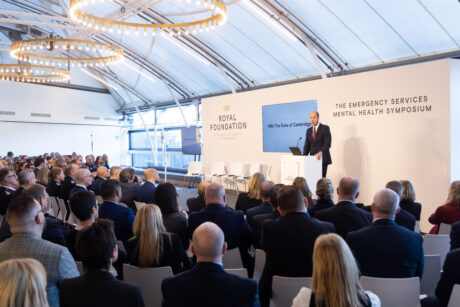 On Thursday the London Ambulance Service chief executive and colleagues from across the Service attended a symposium on the mental health of emergency workers, from where a landmark commitment was made for a uniform approach to mental health support.
Hosted by HRH The Duke of Cambridge, the symposium saw speakers from across fire, ambulance, police, and search and rescue as well as the Health Secretary Sajid Javid, and mental health charity Mind's CEO Paul Farmer.
The Duke of Cambridge announced the formation of Blue Light Together – a mental health at work commitment for the emergency services, which means that every emergency service organisation in the UK will:
• Prioritise mental health in the workplace by developing and delivering a systematic programme of activity
• Proactively ensure work design and organisational culture drive positive mental health outcomes
• Promote an open culture around mental health
• Increase organisational confidence and capability
• Provide mental health tools and support
• Increase transparency and accountability through internal and external reporting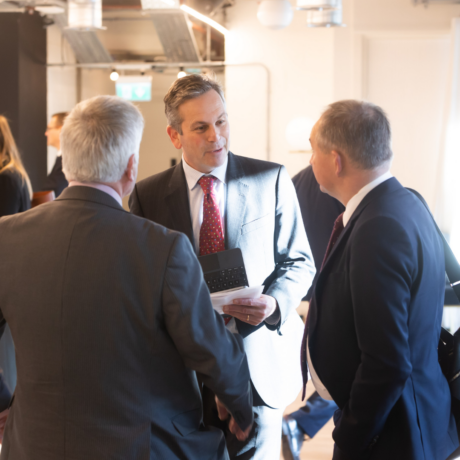 Speaking at the symposium, the Duke of Cambridge said: "This is an unprecedented agreement, and it sends a powerful message to all emergency responders that mental health is, and will remain, a firm priority for the UK's emergency services.
"It means that, for the first time, a uniform set of standards for supporting the mental health of emergency responders will be adopted and integrated into their workplaces.
"This is a crucial step in ensuring that the staff and volunteers who work so tirelessly for our nation can be properly protected."
Speaking of his reflections after attending the event, Daniel Elkeles, the London Ambulance Service chief executive said:
"It was a pleasure and honour to attend the launch of Blue Light Together at the Emergency Services Mental Health Symposium and to hear the focus on mental health from so many senior figures.
"The mental health and wellbeing of our staff and volunteers is of paramount importance for us – especially after this tough year of unrelenting pressure we've experienced and as we enter a busy and challenging winter period.
"The interesting and inspiring conversations highlight how we have to re-double our efforts to support our people with their mental health – for their own health and wellbeing and so we can continue providing the best care for our patients."
Understanding the pressures that come with roles in our Service, last year we put in place numerous additional resources to help staff and volunteers as we scaled up our response to the pandemic.
Our "Wellbeing Hub" connects staff and volunteers with a range of resources including a counselling service, a strong peer support network and an independent support line for anyone who has concerns about their emotional wellbeing.
The Hub – which operates seven days a week – is staffed by colleagues who are on restricted or alternative duties – and they've helped, supported and guided over 3,000 members of staff and volunteers since July 2020.
You can read much more about Blue Light Together and its commitments here.