London Ambulance Service officer to represent Service at the Cenotaph on Remembrance Sunday
A London Ambulance Service Incident Response Officer has spoken of his pride at being nominated to join the Civilian Services Contingent at the Remembrance Sunday ceremony in Whitehall.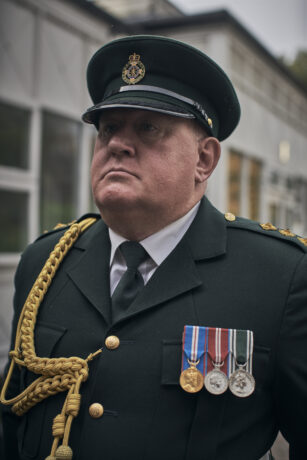 Andy Beasley will be one of eight representatives from UK ambulance services in the Civilian Services Contingent (CSC) for the National Service of Remembrance at the Cenotaph on Sunday morning.
The CSC is comprised of nominated representatives including from the Police, Fire, Ambulance and Prison Services, St John Ambulance and the British Red Cross.
Andy has worked at the Service for more than 30 years. His role as an Incident Response Officer sees him respond to larger and complex incidents to provide management at scene and support crews with their welfare.
He said:
"I feel a great honour and privilege to represent both the London Ambulance Service and national ambulance services at the Cenotaph.
"It's humbling to be able to pay respect to those who have paid the ultimate price both in war and peacetime for us all. I am immensely proud to do so both personally and on behalf of the Service.
"This year I will also be thinking about the loss we have all suffered over the past two years and remembering loved ones and cherished colleagues no longer with us.
"Lest we forget."
Andy is also the Commanding officer of the London Ambulance Service Ceremonial Unit who represent the Service at memorial events and at funerals of current and retired staff and volunteers.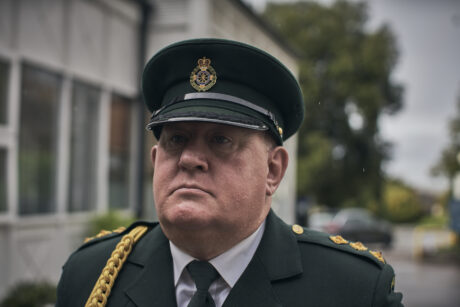 Since 2020, the Ceremonial Unit has provided a guard of honour at over 25 funerals of LAS colleagues – and Andy has been present at many of these including the funerals of close friends.
The Civilian Services Contingent of uniformed civilian services form part of the static guard of honour around the Cenotaph, alongside the Army, Royal Air Force and Royal Navy at the service on Remembrance Sunday.
The contingent provides a guard of honour around the Cenotaph, where the Royal Family, Prime Minister and other senior ministers and representatives from the Commonwealth of Nations lay wreaths following the national two-minute silence.
The contingent remains forming a guard of honour as hundreds of veterans march past the Cenotaph.