Service marks Remembrance Day
This morning, at 11am we came together as a Service to pay our respects to those who gave the ultimate sacrifice in the service of their country.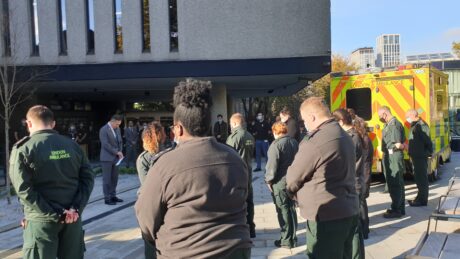 At our headquarters a small group gathered in our memorial garden to observe a two minute silence.
Wherever operationally possible between answering emergency calls and treating patients, colleagues across the Service also paid their respects.
Our memorial garden was created last year, to provide a space to reflect and remember all of those we lost during the two world wars, over the years, and throughout this last year.
Daniel Elkeles, London Ambulance Service chief executive said: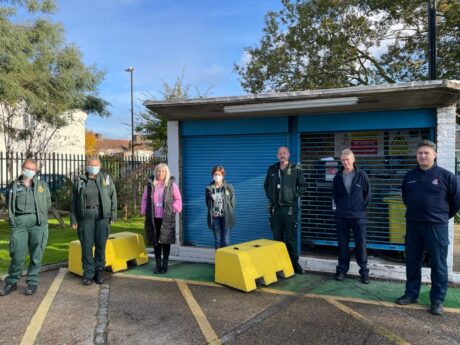 "Remembrance Day and Remembrance Sunday this year are a real opportunity for all of us at LAS to not only remember and pay respects to all who gave their lives during war but also to reflect on the help and support that the armed forces have given us during our response to the pandemic.
"It is also an opportunity for us to remember our late colleagues, and will never forget their commitment and dedication to the Service during the most unprecedented challenge that the NHS has ever faced."
As in previous years, we're proud to show our respect for the armed forces community – past and present – and our support for the Poppy Appeal by displaying poppies on a collection of our vehicles around Armistice Day and Remembrance Sunday.