Our message to Londoners this Halloween weekend
This Halloween, we're asking Londoners to take care and use NHS services wisely as we anticipate a busy weekend in the capital.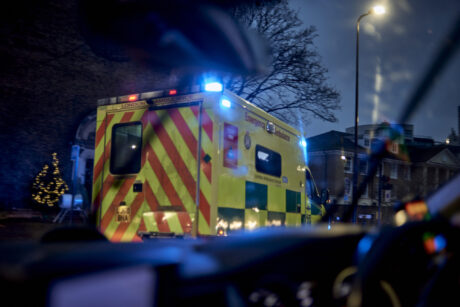 Natasha Wills, the Service's Strategic Commander for the weekend said:
"If you're celebrating Halloween we hope you enjoy yourself but please also look after yourself and be safe and sensible.
"We are going to be busy this weekend and this comes at time of existing pressure on our services as we have been experiencing high levels of demand for many months now.
"You can help us by only calling 999 in a serious medical emergency and by going to NHS 111 online first if your medical worry is urgent, but not an emergency."
Where to get the right medical help for your needs
We'll have additional crews on the road this weekend responding to patients but it's important that the 999 service is used only for serious medical emergencies.

For urgent medical help when it's not an emergency, please go to NHS111 online first.
If your medical concern is urgent – but you don't need an emergency ambulance – and you use the 111 service, you'll get the support you need.
You will also be helping us to ensure we are able to speak to and treat the most seriously ill and injured patients as quickly as possible.
This should also be your first port of call if you're unsure what to do.
Don't forget GPs and pharmacies can also help. Speak to a pharmacist for advice on medicines or common problems like coughs, colds and rashes.
Not sure where your nearest health services are? Visit www.nhs.uk.
Staying safe while enjoying Halloween
If you are meeting friends or family on Halloween or Bonfire Night it's safest to meet outdoors as the risk of catching or passing on COVID-19 is higher in crowded and enclosed spaces.
If you are meeting indoors, make sure you let fresh air in and keep the room as ventilated as possible.
Please think twice about using fireworks at home as they are dangerous and cause injuries if used incorrectly. Take care with sparklers, as they can get five times hotter than cooking oil.