Memorial event held for families of colleagues we've lost
On Thursday we invited the families of colleagues from our Service who passed away in the last year to join us at a memorial event.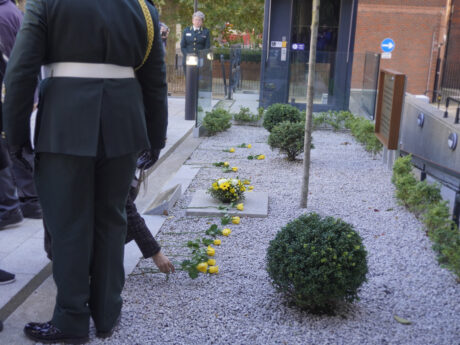 Around 100 people – loved ones of the 22 colleagues we have lost since 2020 – joined us at our Waterloo headquarters, alongside their Family Liaison Officers and their loved one's former crewmates and colleagues.
Memorial books – which included messages written from colleagues across the Trust – were presented to the families to keep and to read the many messages of support and affectionate memories.
Families were also given the gift of a ceremonial bell.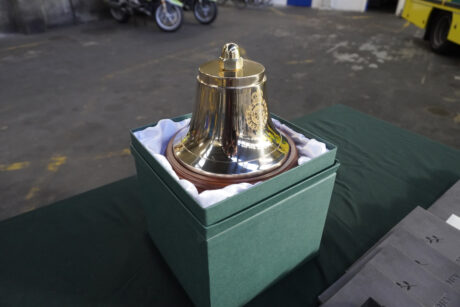 Attendees were welcomed by our Chief Medical Officer Dr Fenella Wrigley, Chief Paramedic Dr John Martin and Non-Executive Director Amit Khutti.
Our ceremonial unit, which frequently attends the funerals of current and retired LAS staff were present to lower a flag in remembrance.
In a speech, Dr Wrigley said:
"I know that words will never be enough, but I want to start by saying that the contribution that your loved one made to London and Londoners will never be forgotten.
"I have had the enormous honour of working with a number of these colleagues, who were incredibly hard working, passionate and went above and beyond in their roles to ensure that we provided the best possible care to the people of London in their time of need.
"Whichever role they worked in the Service, be that on the frontline, in our call centres, in our workshops, or partner and support services, they all absolutely had a key role to providing outstanding patient care."
The families were presented with a rose to lay in our Memorial Garden – from which we held a moment of silence. This garden was opened in May and it has been a much needed space for our staff and volunteers to use to reflect on those that we have lost.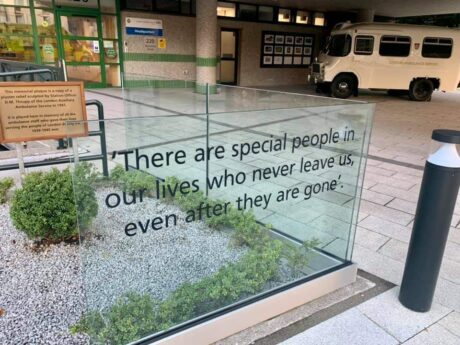 After a one minute silence, Dr Martin said:
"Thank you for joining us today. I hope that today's event gives you some comfort.
"We will always remember your loved ones and our dear colleagues, and will never forget their commitment and dedication to the Service during the most unprecedented challenge that the NHS has ever faced."
As our memorial says: "There are special people in our lives who never leave us, even after they are gone."