Our crews to receive 5,000 new iPads to help give patients best care
This autumn, London Ambulance Service clinicians will benefit from nearly 5,000 eighth generation iPads as part of our commitment towards ensuring our clinicians have access to the latest technology to aid patient care.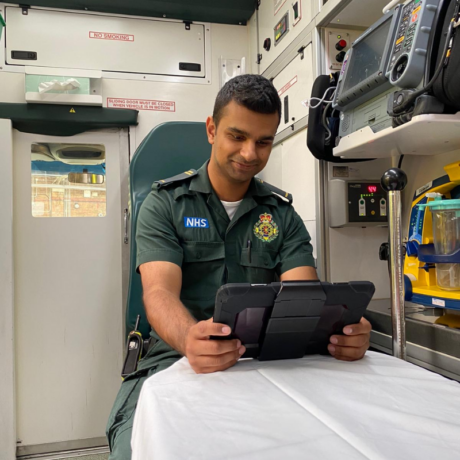 The funding (of £5million) for the new iPads has come from NHSX – as part of national iPad procurement for ambulance services.
We first introduced iPads in November 2017 and having access to technology has improved access to digital clinical information so clinicians can make the best decisions for their patients – including whether the patient needs to be taken to hospital.
The rollout of electronic devices across our Service has helped our frontline crews feel better supported when making quick decisions for their patients, with information available at their fingertips: meaning each patient is getting the correct and most appropriate care.
The iPads allow our ambulance crews to improve coordination with emergency departments so our partners in hospital can be better informed before patients arrive.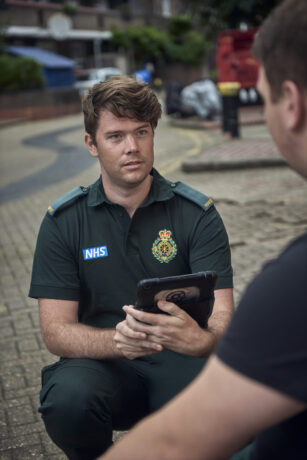 The devices also offer access to clinical information to help our crews assess and determine the best treatment plan for their patients, which may include referral to another, more appropriate part of the NHS.
This includes access at their fingertips to clinical records and care plans such as Coordinate My Care – which provide an accurate and complete picture of a patient's health history.
Having this relevant and key information available promptly and efficiently can save lives and improve treatment and care.
Stuart Crichton, the London Ambulance Service Chief Clinical Information Officer, said: "The rollout of iPads across the Trust has become the cornerstone of our digital transformation, allowing our clinical staff to electronically complete patient records, and also access clinical information supporting more efficient patient care.
"This model is now being adopted nationally and will be further developed over the coming years, enabling exciting developments in clinical care."
iPads have also formed a key part of our Digital 999 programme – including as we introduced electronic Patient Care Record (ePCR) to replace paper Patient Report Forms.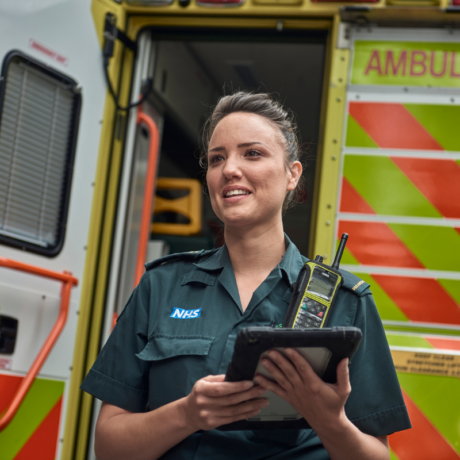 ePCR brings with it a number of benefits: crews can now use ePCR on their iPads to see key patient details prior to arrival at hospital to inform decision making and to access information at the patient's side to support them in determining the most appropriate clinical response.
Other pioneering initiatives where our teams use iPads to give patients better care include in stroke treatment. Last year, a partnership was launched between our Service and University College London Hospitals (UCLH) which sees our medics use their iPads to video call stroke specialists for support in the initial triage process.
Medics use their iPad to video call a consultant or registrar after arriving at the scene of a suspected stroke.
They then decide together whether the patient needs emergency stroke care, assessment at a mini-stroke clinic, or to be taken to an emergency department – effectively bringing the specialists into the patient's front room.