NatWest Group helps support over 200 London Ambulance Service apprentices
NatWest Group has agreed apprenticeship funding to help support over 200 London Ambulance Service (LAS) staff wanting to further develop their careers on the frontline.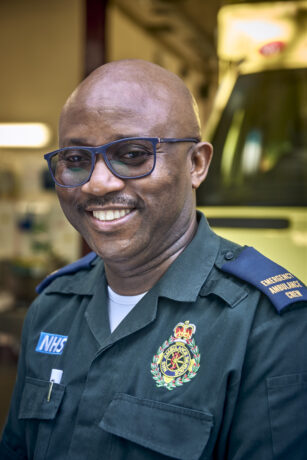 The funding, made through the apprenticeship levy transfer scheme, will help pay towards apprenticeship courses at our Service for up to four years.
We offer a multitude of different routes for external and internal candidates to develop or start a career in healthcare. The Associate Ambulance Practitioner apprenticeship, which is open to external applicants, is a route to becoming an Emergency Ambulance Crew without any prior medical qualifications.
We also offer a paramedic apprenticeship course run by the University of Cumbria. This course is open to medics already working on the frontline, helping them to further develop their emergency care skills while they progress to degree level.
Emergency Ambulance Crew Femi Coker has worked at LAS for six years and has recently enrolled on the paramedic apprenticeship course.
He said: "The apprenticeship course offers a unique opportunity for me to improve my clinical skills as I can study and work at the same time.
"I've always dreamed of becoming a paramedic and this course has definitely made becoming one so much more accessible – especially as the tuition is paid for. I'm really looking forward to developing my skills further and becoming fully qualified in the future."
New NHS Digital workforce data found there has been an increase in the numbers of people wanting to join the NHS and become paramedics since the start of the Covid-19 pandemic.
Dr John Martin, Chief Paramedic and Quality Officer for London Ambulance Service, said:
"It's so encouraging to hear more people are wanting to start a career as a paramedic. Working in the ambulance service is such a rewarding and fulfilling role, and that's why it's so important for us to introduce more accessible routes for people to be able to fulfil their dreams – whatever their circumstances.
"The support of NatWest is invaluable, and will allow us to continue to develop and train more talented individuals across the capital that will go on to care for those in need."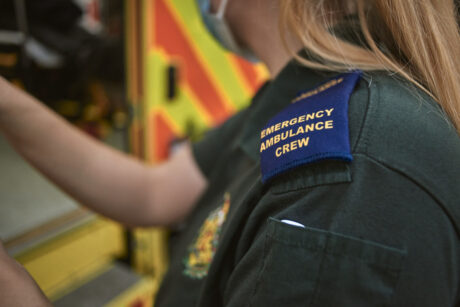 The funding from NatWest Group will help pay towards both the Associate Ambulance Practitioner and paramedic apprenticeship courses. Those enrolled onto the programmes will have the opportunity to learn new skills on the job, whilst working alongside qualified experienced clinicians, with the support from practice educators.
Craig Neill, Global Head of Talent Acquisition at NatWest Group, said:
"At NatWest Group, we know how rewarding a thriving apprenticeship programme can be for both an organisation and those who participate. Apprenticeship programmes help people to access new careers they may have never considered whilst building skills for the future, helping families, communities and businesses.
"I am delighted that this funding will be redirected to the London Ambulance Service and will allow young people to develop the new skills and capabilities they need to succeed in their career."
For more information on the different apprenticeship opportunities visit this page.
Hear more from Femi on joining us and on his apprenticeship