How you can help us help you as we experience significant demand
In the summer months, demand on our Service has risen significantly – at times to 7,000 and even 8,000 999 calls in a 24 hour period. A usual 'busy' day will see our 999 control room teams take around 5,500 calls.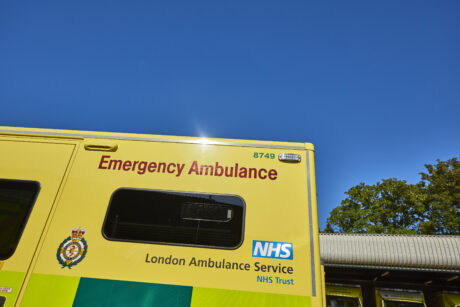 Our frontline ambulance crews, 999 and 111 call takers and the many other teams who ensure we can respond to Londoners are working extremely hard, often in very challenging circumstances.
To help us reach patients who need us as quickly as we can, please only call 999 if it's a serious medical emergency.
For urgent medical help when it's not an emergency, please go to NHS111 online first.
If your medical concern is urgent – but you don't need an emergency ambulance – and you use the 111 service, you'll get the support you need. You will also be helping us to ensure we are able to speak to and treat the most seriously ill and injured patients as quickly as possible.
If you call 999 but it's not a life-threatening emergency, you will be waiting longer for an ambulance as we have to make sure our control room teams and ambulance crews speak to and treat the most seriously ill or injured patients.
Calling 999 doesn't mean we'll definitely send you an ambulance. We'll provide the most appropriate response, which may be a clinical telephone assessment or referral to another NHS service. Please only call 999 if someone is seriously ill or injured.
If you no longer need an ambulance or you can make your own way to hospital, please call us back on 999 to let us know. Our crews can then be redirected to another patient who needs us.
However, please do not ring us back to ask how long the crews will be. This could delay us speaking to a caller about a seriously ill or injured patient. Only call us back if the patient's condition worsens or they no longer need our help.
In warmer weather over the summer, it's really important you keep hydrated: so please drink plenty of water.
If you're drinking alcohol, it's especially important to make sure you also drink lots of water.  Please be sensible when drinking so you don't need to call us for help.
Thank you for your support.
We'd also like to say another huge thank you to all our staff and volunteers for everything they are doing to care for Londoners in need.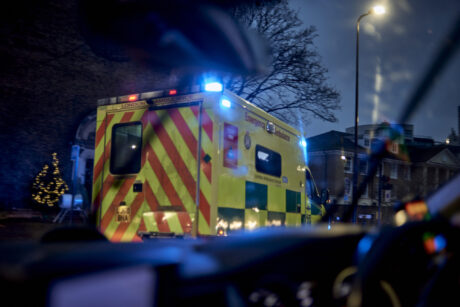 Our Wellbeing team are also working hard behind the scenes to provide additional support for staff and volunteers, including food and refreshments.
July marks one year since we set up our new LAS 'Wellbeing Hub'. The hub is a first point of contact for staff and volunteers seeking welfare and wellbeing support.
The Hub – which operates seven days a week – is staffed by colleagues who are on restricted or alternative duties – and they've helped, supported and guided over 3000 members of staff and volunteers this year.
The team also help coordinate and run our Tea Trucks. Our Tea Trucks provide refreshments to our crews at hospitals and other sites across London, seven days a week. The Trucks continue to be here for our teams.