London Ambulance Service Chair announces that Chief Executive is to step down
The Chair of the London Ambulance Service, Heather Lawrence OBE, has today (02 July) announced that Garrett Emmerson is to step down from his position as Chief Executive Officer at the end of August.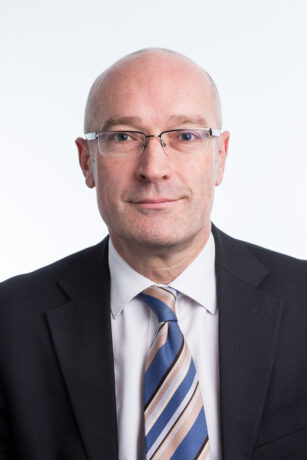 Mr Emmerson joined the organisation in May 2017 and led the Service out of NHS 'special measures', achieving and maintaining a 'Good' overall' Care Quality Commission rating from 2018.
He led the Service through multiple major incident responses, including the Grenfell Tower fire tragedy, the two London Bridge terror attacks and, most recently, the organisation's response to the COVID-19 pandemic.
In addition he has overseen the development of an ambitious strategy to modernise urgent and emergency care in London, treating more patients closer to home, reducing the numbers of patients needing to go to A&E and developing LAS's role in providing and coordinating 999 and 111 healthcare services across London.
Heather Lawrence OBE, Chair of the Board said: "Garrett has worked with the Trust Board and me to develop the ambulance service in London, managing it through some of the most difficult and trying times in its history.
"The last year has been very difficult and I support Garrett's decision and thank him for his contribution to the ambulance service."
Sir David Sloman, NHS Regional Director for London said: 'Working as part of the NHS in London, Garrett's role in leading LAS through the COVID pandemic was fundamental to the city's response to this national emergency."
Garrett Emmerson said: "I am incredibly proud to have led the London Ambulance Service over the last four years, however the time is now right for me to step down.
"I'd like to place on record my thanks and admiration to every one of my 8,000 colleagues. They do an incredible job every day, being there for Londoners when they need us most. It has been the greatest honour of my professional career to have led them."
Commenting on plans to replace Garrett, Heather Lawrence OBE added: "I am pleased to announce that the Board has appointed a new Chief Executive, Daniel Elkeles, who will be in place by 16 August 2021."