London Ambulance Service appoints new Chief Executive
The Chair of the London Ambulance Service (LAS), Heather Lawrence OBE, has today (02 July) announced the appointment of Daniel Elkeles as the Trust's new Chief Executive.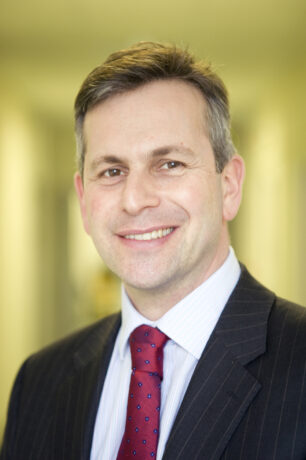 Daniel, who will join LAS on secondment on 16 August 2021, has significant experience in the NHS and healthcare, and is currently Chief Executive of Epsom and St Helier Hospitals NHS Trust, where he has served for nearly seven years. Prior to this, he was Accountable Officer for five of the clinical commissioning groups in North West London.
During his time at Epsom and St Helier hospitals, Daniel has led on plans, and secured funding, to build a brand new £500 million Specialist Emergency Care Hospital in Sutton. He has also overseen a significant improvement in patient care, quality, finance and leadership, culminating in the organisation being rated as 'Good' by the Care Quality Commission.
Daniel has also led on many initiatives to improve culture and morale, resulting in Epsom and St Helier having strong scores in the staff survey in measures about equality, diversity and inclusion, as well as staff health and wellbeing.
Heather Lawrence OBE, Trust Chair, said: "I am delighted to announce Daniel's appointment as Chief Executive of the London Ambulance Service. Daniel has significant experience of working in and developing large NHS organisations.
"Daniel's commitment to supporting and improving the welfare and wellbeing of staff and volunteers is well known, including developing a culture where people feel valued and respected.
"Daniel's experience of securing major investment to modernise organisations will be key as we develop and deliver plans to invest in new buildings, vehicles, equipment and technology across our service."
Daniel Elkeles said: "I am absolutely delighted to have been appointed as the new Chief Executive for the London Ambulance Service. As the world's busiest ambulance service, LAS plays a vital role in providing care for London's population of nearly nine million people.
"I look forward to joining the team and to helping to shape its future strategy, including ensuring staff and volunteers receive the best possible support after what has been the most challenging year in the NHS's history.
"The LAS team are held in the highest regard across London and further afield and I look forward to doing all I can to support them to deliver the best possible care and to improve their own working lives."
Sir David Sloman, Regional Director for the NHS in London, said:
"On behalf of the NHS in London, I would like to personally congratulate Daniel Elkeles on his appointment, on secondment, as chief executive at London Ambulance Service NHS Trust. Daniel is an experienced leader who has been pivotal in securing support for a new specialist emergency care hospital in Sutton which will ensure that local people can access the care they need. I look forward to working with and supporting Daniel in his new role."
Daniel replaces Garrett Emmerson whose is leaving the Trust at the end of August.