Closure of Bounds Green ambulance station
We are vacating Bounds Green Ambulance Station (Bounds Green Road, London, N22 8DE) in the London Borough of Haringey in north London as our lease of the property is due to come to end on 1 August 2021.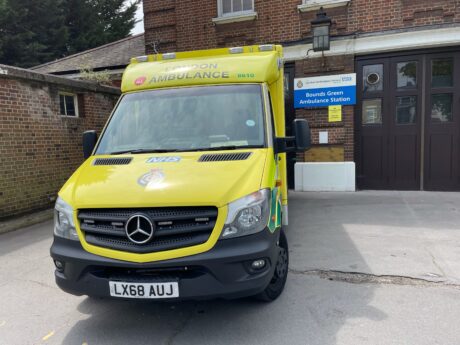 We would like to provide reassurance that despite this change, we will continue to provide high quality ambulance services and patient care across Haringey and the surrounding area.
The station is one of our satellite stations which would normally host 26 frontline medics and seven emergency vehicles, but it has not been open since spring 2020 as we reduced the number of stations we operate from to help us respond to the COVID-19 pandemic in the most efficient and effective way.
Our response to COVID-19 pandemic saw us move colleagues from smaller sites across London to larger stations with more facilities available for our staff and volunteers.
This allowed us to:
Give our staff and volunteers better access to management and welfare support
Improve the distribution of critical equipment, such as personal protective equipment (PPE)
Improve vehicle preparation, enabling vehicles to get out on the road sooner.
The station is a leased property, owned partly by London Fire Brigade and partly by Haringey Borough Council. Under the terms of the lease of the property we were initially due to vacate in October 2020.
As a result of the pressures and demand faced due to the COVID-19 pandemic, an extension has been agreed and we are now due to vacate by 1 August 2021.
All Bounds Green Ambulance Station staff have been working temporarily from Edmonton Ambulance Station since April 2020 and we have seen no detriment to the quality of service in Haringey and the surrounding area.
In fact, since the temporary consolidation of stations, we found performance in Haringey had improved across all our national response time targets as set by the government.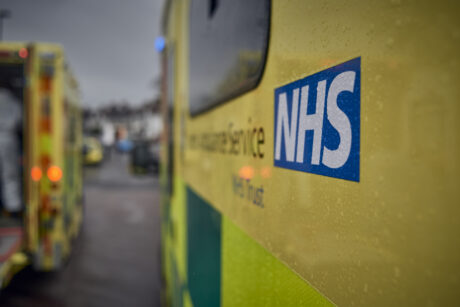 An important reason behind this is that healthcare is not provided within ambulance stations.
As a busy and mobile service which sends the most appropriate resources to each and every incident, a majority of our ambulances are dispatched from nearby hospitals, strategic standby points or other locations once they have finished care and treatment of their previous patient.
In the London Borough of Haringey in 2019, only 4.1% received a response directly from Bounds Green Ambulance Station.
We have reviewed our existing estate and operational delivery plans as a result of the impending move out of Bounds Green Ambulance Station. With our crews rarely returning to ambulance stations, unless it is the start or end of their shift, our analysis has confirmed that the proposed relocation will have no impact on the provision of services to patients in Haringey and we will continue to deliver consistent high quality care in the area.
The staff affected will be relocated to Edmonton and Tottenham Ambulance stations. A consultation with staff affected has taken place and concluded this June.
If you would like to provide any feedback on this proposed relocation please contact our Stakeholder Engagement team on [email protected]