Two LAS staff members recognised in Queen's Birthday Honours
Two of London Ambulance Service's most experienced medics have been recognised in the Queen's Birthday Honours announced on Friday evening (11 June 2021).
Consultant midwife Amanda Mansfield has been awarded an MBE for 'Services to Midwifery' in the latest round of honours, while clinical team manager Jason Morris received a Queen's Ambulance Medal.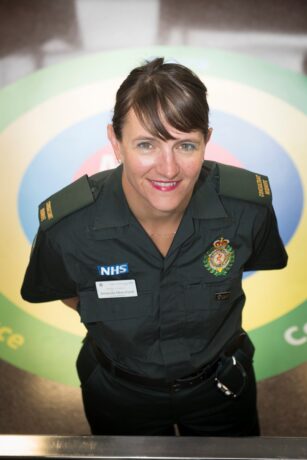 Amanda's MBE comes less than three months after she was presented with a prestigious 'Chief Midwifery Officer's Gold Award' to recognise the achievements of a career in midwifery spanning 30 years.
Speaking of the honour, Amanda said:
"I feel passionately that wherever women and their babies access care, it is the best it can be and a joyful experience. This acknowledgement of my commitment and hard work is such an honour.
"It's a privilege to be in this role. I'm very lucky to have such a fantastic team at London Ambulance Service who make a real difference to mothers and babies in London and I know they will be pleased for me."
Amanda joined LAS in 2015 where she has been instrumental in helping make sure mothers, babies, partners and families receive care that makes a difference across London.  Before her current role she worked as a strategic midwifery and maternity leader at the Royal Free Hospital in London and at Stoke Mandeville, Wycombe and Wexham Park hospitals.
Amanda recalled how she was so shocked when she received the email informing her she had been honoured, she thought it might be a scam.
She said: "I couldn't believe it. I showed my husband Julian the email and said, 'It says I've been awarded an MBE'. He said, 'You have!' "
The pair marked the honour that evening with a glass of champagne. Now the honours are public, they look forward to celebrating the news with family.
Jason Morris' Queen's Ambulance Medal recognises 22 years of service at London Ambulance, the last 14 of which have been in a leadership role as a clinical team manager in south-west London.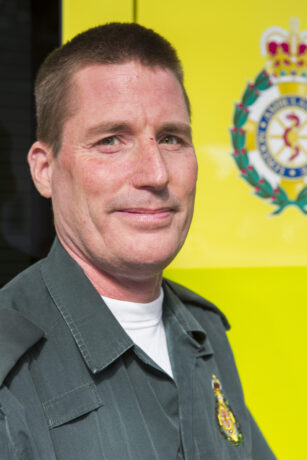 During his time at LAS, Jason has championed many initiatives including the development of a 'Red-Bag' scheme for care home residents in Sutton which reduced hospital stays by up to four days and also reduced losses of patients' personal and valuable items. Due to its success in Sutton, this local initiative was then rolled out nationally in 2018.
Since 2009, Jason has also been seconded to London's Air Ambulance and is currently one of its longest serving paramedics. He takes a leading role in training and developing the team of Helicopter Emergency Medical Service (HEMS) doctors and paramedics. He has also spearheaded improvements to the performance and efficiency of the London's Air Ambulance dispatch systems by harnessing new technology. This included piloting GoodSAM instant on-scene video link technology to assess scenes and patients and assist the Service in sending the most appropriate resources in each case.
More recently during the Covid-19 response, Jason took a leading role in protecting LAS staff, volunteers and patients by ensuring medics had the necessary personal protective equipment (PPE) and finding solutions when challenges arose.
After discovering he had been awarded the Queen's Ambulance Medal, Jason said:
"It's a real honour to be recognised in this way and I'm quite overwhelmed. From my point of view I'm just part of the team and it wouldn't be possible for me to do my job every day without the support of everyone else around me.
"Ever since I was a kid my ambition was always to help others and so this is my dream job. I love what I do and I wouldn't ever want to do anything else."
Speaking after the announcement of the latest honours, London Ambulance Service chair Heather Lawrence OBE said:
"We are so privileged at London Ambulance Service to be working with some of the most dedicated and experienced people in the NHS, and Amanda and Jason's contributions to our Service and the people of London are a prime example of this.
"I'm thrilled for both of them that their hard work and determination to keep improving patient care has been recognised with these prestigious honours."