New appointments to senior leadership team announced
London Ambulance Service has today announced the appointment of two non-executive directors and an associate non-executive director to support our trust board building a world-class ambulance service.
Bob Alexander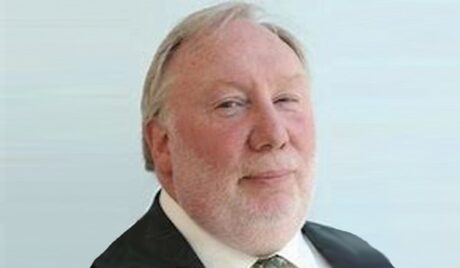 During a career in finance and accounting spanning more than 30 years, Bob Alexander operated at board level across public sector organisations including the NHS, the Civil Service and Metropolitan Police.
He retired from the role of Deputy Chief Executive of NHS Improvement in 2018 but continues to perform numerous non-executive roles including Independent Chair of Sussex Health and Care Partnership; non-executive director of Imperial College Healthcare NHS Trust (where he is currently Interim Chair), and non-executive director of Community Health Partnerships Ltd.
He has an MBA and is a Fellow of the Chartered Institute of Public Finance and Accountancy.
Speaking about his appointment, he said:
"As an emergency service operating in one of the greatest capital cities in the world, London Ambulance Service is a high profile healthcare organisation delivering important services to Londoners and visitors alike.
"I want to use my experience of NHS management and finance to ensure it is best placed to successfully manage its future sustainability in the face of the NHS recovery challenge as we emerge from the Covid pandemic."
Dr Anne Rainsberry CBE
With a professional background in HR and management, Dr Anne Rainsberry has 32 years' experience working in the NHS at local, regional and national levels.
Before joining healthcare and life sciences consultancy Carnall Farrar as managing partner in 2017, Anne was London regional director at NHS England for four years where she led major service changes in the capital including the reconfiguration of cancer and cardiac services.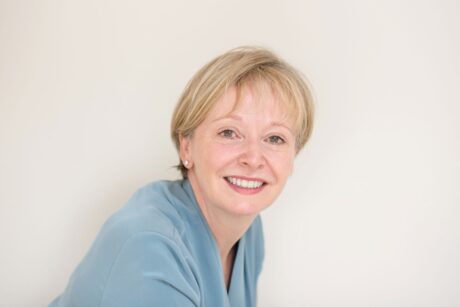 Anne's tandem role as the national executive lead for emergency preparedness – ensuring the NHS has resilience to cope with incidents from extreme weather to terrorist attacks – also brought her into frequent contact with emergency services including London Ambulance Service.
Previously, Anne was chief executive of NHS NW London and Deputy Chief Executive of NHS London and through her career has held a number of managerial NHS roles in London and the south east.
Anne was awarded a CBE in 2017 for services to the NHS.
Speaking of her appointment as non-executive director, she said:
"London Ambulance Service has a huge opportunity to transform healthcare in the capital over the next decade and I am excited to be part of that work.
"I am looking forward to supporting the board as they deliver on their strategy at such a profoundly challenging time for the NHS and its staff."
Line De Decker
For 24 years, Line De Decker has worked at senior levels in large corporations leading them through transformational change programmes.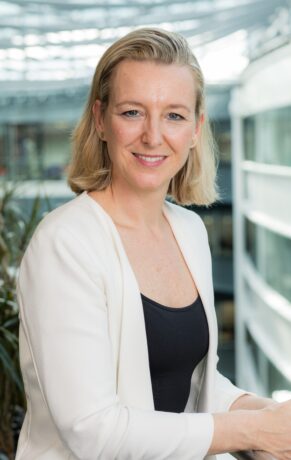 Line has been with GlaxoSmithKline (GSK) for over 13 years in HR business partner roles of increasing responsibility before last year becoming Head of the GSK Transformation Office charged with preparing the organisation for separation and creating two new companies.
Before GSK, Line worked at DuPont, UCB and PriceWaterhouseCoopers.
Speaking of her appointment as Associate Non-Executive Director, Line said:
"I am delighted to be able to use my experience of cultural change and transformation to make a contribution to this wonderful city.
"I want to help guide the board in their complex role as they lead the thousands of London Ambulance Service staff who make a difference to millions of Londoners each year."
---
Heather Lawrence OBE, chair of the Trust board, said:
"As we emerge from the coronavirus pandemic, it's vital we keep driving forward the strategic change necessary to fulfil our vision to be a world-class ambulance service.
"I am delighted to confirm these appointments to the board. All three bring different perspectives, but each of them appreciate the importance of supporting our people as we deliver change during such challenging times."
Dr Anne Rainsberry took up her role on 1 May. Line De Decker takes up her role in June, and Bob Alexander on 1 September.
Their appointments follow the departure of non-executive directors Fergus Cass and Jayne Mee.
Thanking them for their service, Trust Chair Heather Lawrence said:
"I would like to thank Fergus and Jayne for their dedication and the advice they brought to the Board throughout this unprecedented time for London Ambulance Service."
The London Ambulance Service trust board is responsible for appointing non-executive directors through a process of open advertising and formal selection interview, and NHS Appointments then ratifies them.