Service announces that Dr John Martin will join the Trust as Chief Paramedic and Quality Officer
This newly-created role will see Dr Martin also join our Trust Board. He will provide professional development and guidance to paramedics and other clinical staff. His brief will also help further improve standards of patient care.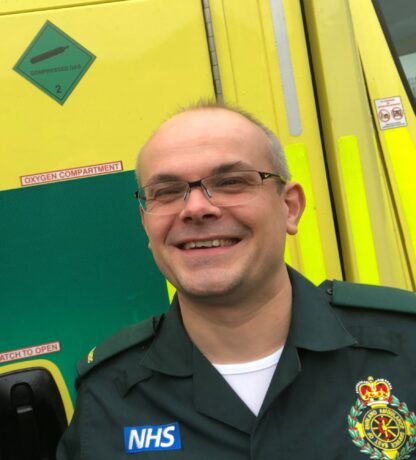 Dr Martin, is a registered and practising paramedic and currently a director at Cambridgeshire and Peterborough NHS Foundation Trust. He is also President of the College of Paramedics. He takes up his post on 1 March 2021.
The role brings together for the first time responsibility for both clinical quality at the Trust and for ensuring paramedics and ambulance clinicians have access to world-class training, education and professional development.
This post is a return to London for Dr Martin who was based at Edmonton, Bounds Green, Whipps Cross and Isleworth stations while completing his three year Paramedic Science degree at the University of Hertfordshire almost 20 years ago.
He said:
"After a phenomenal but difficult year across the NHS, I'm very excited to be coming back to the London Ambulance Service where I trained as a paramedic and back to ambulance services more generally.
"After several years in wider healthcare roles, I'm keen to explore innovative ways of working that benefit our patients and can improve the wellbeing and professional development of staff and volunteers."
Dr Martin brings a wealth of experience gleaned from work at ambulance trusts, acute hospitals and in the community including development of mental health care provision.
Following a career as a paramedic with East of England Ambulance Service between 2002 and 2014, Dr Martin was selected for an NHS executive leadership programme.
In the six years since, he has performed a number of director roles at Cambridge University Hospitals NHS Foundation Trust and latterly with his current employer.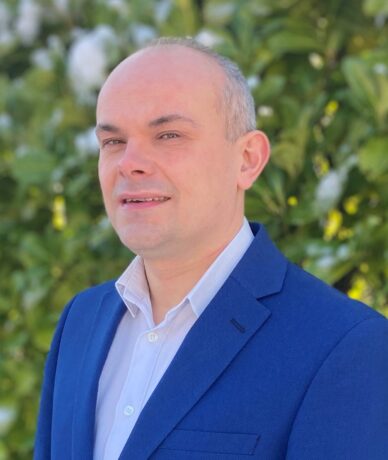 Commenting on his appointment, Heather Lawrence OBE, chair of the Trust Board, said:
"It gives me great pleasure to welcome John to our trust board. London Ambulance Service is constantly challenging itself to improve the care we provide and outstanding patient care requires exceptional clinicians.
"This appointment – the first of its kind in the country bringing together the quality and clinical education portfolios – is an investment in developing our people for the benefit of Londoners."
Dr Martin will report to Chief Executive Officer Garrett Emmerson who said:
"I'm delighted John is coming to London Ambulance Service and bringing impressive leadership to our quality and education agendas so we can deliver outstanding patient care to Londoners.
"His formidable breadth of experience – from ambulance trusts to community care and acute hospitals – make him well suited to build partnerships and deliver new ways of working as we create a world class ambulance service."
The board-level position was created following the decision of Chief Quality Officer Dr Trisha Bain to retire at the end of February.
Paying tribute to Dr Bain, Garrett Emmerson said:
"When Trisha and I joined several years ago, London Ambulance Service was in special measures. Her work in the leadership team has helped to turn the service into the high performing organisation it is today and driven real improvements in patient care. I would like to thank her for her work and wish her well in her retirement."