Cardiac arrest survivor's heartfelt thanks to crews and call handler
A Londoner who survived a cardiac arrest in the summer has sent his heartfelt thanks to those at London Ambulance Service who – he says – saved his life.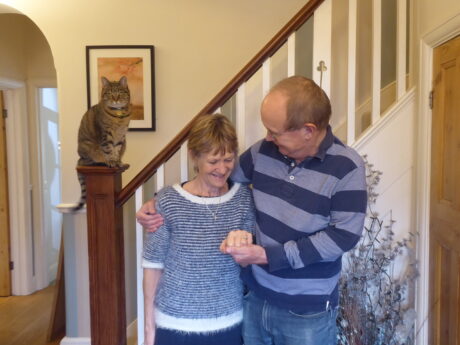 Brian Livesey says he wouldn't be here if it wasn't for all of the NHS staff involved that morning and beyond – and in particular, the call handler Callum.
When Brian went into cardiac arrest in August last year, his partner, Sally Hornsey, spoke to Callum on the phone, and was calmly guided through performing CPR. Callum stayed on the line with Sally until London Ambulance Service crews arrived to take over, and reassured and supported her.
"He made such a difference, and I just want to shake his hand," said Brian.
"Because without him, and of course everyone else, the crews who attended, the medical staff at the hospital, and Sally, I wouldn't be here today."
Brian remembers nothing from that evening – but for Sally, the memory is very clear.
"There had been no warning at all. Brian seemed completely normal, and then all of a sudden he made a strange sound," she said.
"Then he stopped breathing. Luckily I had a phone by the bed, and I called 999. I was asked some questions very quickly about Brian's state. The person I spoke to was amazing. His instructions were crystal clear.
"I felt very clear-headed, for some reason. I followed the call handler's instructions, got Brian on the floor, and then was told where to put my hands and perform CPR.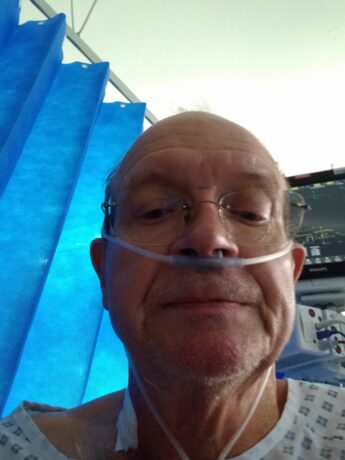 "The call handler kept me updated – he was telling me where the crews were, saying they were at end of road, they are at the house, they are at front door.
"I was given lots of encouragement, but I felt very relieved when first team arrived and took over. It was very, very scary. I didn't know if I would ever see Brian again."
A cardiac arrest occurs when the heart stops pumping blood around the body. If someone is in cardiac arrest, you should always call 999 immediately.
Brian and Sally are encouraging people to learn CPR and to recognise the signs of a cardiac arrest, which could help save lives.
"When I was doing CPR, I could see it was having an effect," said Sally.
"It felt like I was doing something."
Brian added: "Without CPR, I wouldn't be here today."
Now, with Brian fully recovered, the couple are looking to the future. They plan to get married this summer, after Brian popped the question when he returned home from hospital.
And right now, they are making the most of life and enjoying the things they did before, where they can, like walking in the surrounding countryside.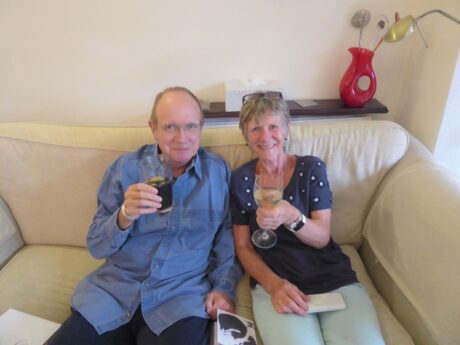 "The day after Brian got home, we did a little walk to the church," said Sally.
"Then we went a little bit further each day. After a few days it was a mile, then two miles, then three miles.
"In 2019 we booked a walking holiday in Dorset, and when Brian was in hospital I gave it away to his family because I didn't think we would be able to go. Then he recovered so quickly, we had to claim it back!"
Brian and Sally also hope to eventually meet Callum, who is based at Waterloo HQ. Unfortunately, due to Covid-19, they have not yet been reunited.
For Callum, hearing that Brian had made a full recovery was wonderful news.
"When I was told that Brian and Sally had been in contact I was overwhelmed and so pleased to hear he had made a full recovery. The fact they had gone to the effort of finding me to say thank you was incredibly touching.
"This is a prime example of how effective pre-arrival CPR is and how it can truly make a difference to the outcome of the patient. It was an extraordinary joint team effort between myself, Sally and the crews who attended, and ensured a positive outcome for Brian."
Learn more about what to do in a cardiac arrest
British Heart Foundation – How to do CPR
More about thanking our staff
Read more about thanking our staff and volunteers including about sending a message we will pass on to the team here.