Keeping safe and well in the colder weather
With temperatures in the capital becoming colder we are asking Londoners to take additional care during this challenging time so they can stay safe and well.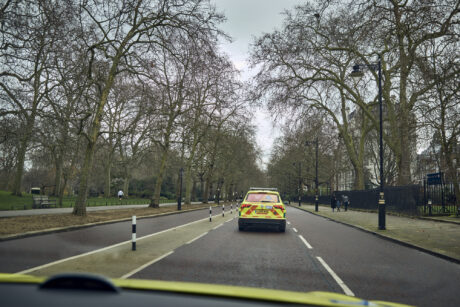 A drop in temperatures can affect your health and can be especially dangerous for older people, young children and those with underlying health conditions.
Existing health conditions can get worse in the cold, so make sure you have enough of any medication you need and keep vital medication with you.
As we are in a national lockdown, it is important to stay at home unless you need to leave home for the specific permitted reasons, such as to shop for basic necessities for you or a vulnerable person. If you need to go outside, please wrap up warm.
Please look out for family, friends and neighbours who may be at risk in colder weather.  If you know someone is on their own – please do reach out to them in a socially distant way. For those who may be feeling isolated and lonely, just saying a hello, a smile or a wave could make such a difference.
If you start to feel unwell speak to your GP before it gets worse.
If you have an urgent health worry or for urgent advice go to NHS 111 first. Go online to 111.nhs.uk or call 111 if you cannot get online.
Don't forget that if you have any of the symptoms of the coronavirus, including a loss or change in your sense of smell or taste, a high temperature or a new, continuous cough get a test as soon as possible and isolate at home until you get the result. Call 119 or go to gov.uk/coronavirus to book a test.
You and anyone you live with should stay at home and not have visitors until you get your test result – only leave your home to have a test.
Winter is always a busy time for our Service and our NHS partners. But this winter has seen us face the additional, significant challenge from the Covid-19 pandemic. To help us reach patients who need us as quickly as we can, please only call 999 for life-threatening emergencies.
In this cold weather, if you're concerned about someone sleeping rough – but it's not an emergency situation – you can contact the organisation StreetLink. They help connect people who are sleeping rough to local services to support them. If it's an emergency, call 999.
Useful resources and more information