"It happens every single day" – verbal abuse takes its toll on 999 call handlers in third episode of BBC's Ambulance documentary
The harsh reality of daily verbal abuse and aggression from 999 callers comes under the spotlight in the next episode of BBC One's Ambulance documentary on Wednesday (30 September).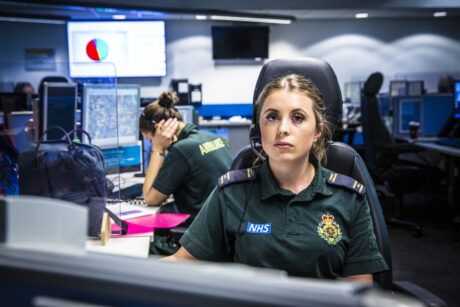 Emergency call co-ordinator Amy, who had been working in London Ambulance Service's control room in Waterloo for less than a year when the series was filmed, deals with two abusive callers during the third episode of the latest series.
In the first of the calls, Amy answers the phone to a woman who says she is being assaulted by her partner, but then launches into a tirade of verbal abuse towards Amy.
Later in the episode, Amy deals with a call from a man who says he's going to blow up a building, then refuses to tell her where he is and again subjects Amy to a series of abusive language.
Speaking more recently about the abuse that she and her colleagues deal with, Amy says:
"It happens every day in the control room. You can always hear people having some difficult calls around the room where they're trying to maintain the call and people are being abusive."
While mental health can be a factor in some abusive calls, Amy says there are a number of other reasons why people take out their frustrations on call handlers: they could be intoxicated, annoyed at the number of questions they're being asked or simply distressed at the situation unfolding around them.
"Sometimes it can feel personal though – the things people say can be really hurtful," she adds.
"It's also really frustrating when you're doing everything you can to arrange help for someone and all they're doing is being abusive. At the end of the day, the person who suffers the most is the patient, because every time the caller is abusive and shouting, it just delays the help even more."
Over the past four months alone, LAS staff and volunteers – including control room and frontline crews – have reported 192 cases of verbal abuse, 188 cases of other non-physical abuse (such as threats of violence and antisocial behaviour) and 260 cases of physical assault, including kicking, head butting, spitting, biting and use of weapons. However the true extent of this abuse is significantly under-reported, with many staff and volunteers shrugging it off as being 'part of the job'.
It prompted the Service to launch a campaign last year, #NotPartoftheJob, highlighting the effects that daily abuse can have on staff and volunteers, and making it clear the Service will push for the prosecution of perpetrators and the toughest possible sentences.
London Ambulance Service Chief Executive Garrett Emmerson said:
"The third episode of Ambulance gives viewers an insight into the abuse that our call handlers can face on a daily basis, when all they are trying to do is help.
"Whilst the vast majority of our callers and patients are extremely courteous towards our staff, abuse – either verbal or physical – is unacceptable and we will not tolerate it. We always encourage our staff and volunteers to report abuse and we push for the strongest sentences for people who carry out these crimes. We work closely with the police and prosecutors to ensure this happens."
LAS has also recently recruited two violence reduction officers as part of its ongoing work to protect staff and volunteers. The officers work closely with the Metropolitan Police, supporting victims who want to take their cases to court and helping to secure tougher penalties.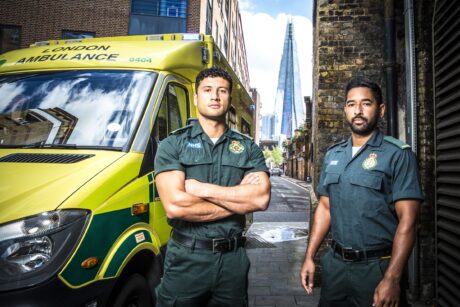 Wednesday's episode also features Australian paramedic crewmates Johann and Masih who attend calls including a 30-year-old Romanian man, recently homeless, who is experiencing chest pains.
Johann and Masih are among more than 500 Australian paramedics working at LAS, making up almost of quarter of all paramedics in the Service.
Due to a national shortage of qualified paramedics in the UK, LAS began actively recruiting paramedics from Australia in 2014, with a total of more than 1,000 Australians taking up paramedic roles in London over the past six years. The training of paramedics in Australia closely matches that of the UK.
LAS also recruits staff from a number of other countries including New Zealand and Namibia.
The third episode of Ambulance will screen on BBC One at 9pm this Wednesday (30 September).