Independent review supports Service's approach of seeking bigger role for patients in shaping our services
An independent review has recognised the 'deep commitment' of London Ambulance Service to improving services by working with patients and members of the public.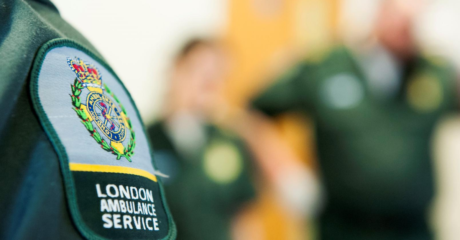 It found the organisation's authentic belief in the importance of public involvement was a 'real asset' as the Trust develops an ambitious new strategy to listen to a broader cross-section of Londoners in shaping future services.
Mike Cooke, the Independent Chair of North London Integrated Care System, was asked to undertake his inspection to support delivery of a new Public and Patients Council and to inform a far-reaching patient and public engagement strategy to be unveiled later this year.
Mr Cooke found the Trust leadership was 'deeply committed' to public and patient involvement and backed a new approach to reflect the expansion of services offered by LAS and the greater diversity of London's population.
Chair of London Ambulance Service NHS Trust Heather Lawrence said:
"Our patients are at the heart of everything we do. Reaching even more people who use our services will shed light on some of our biggest healthcare challenges and help us overcome them.
"In June we launched the Public and Patients Council to help us reach more diverse patient groups and forge links with the voluntary sector but we will go further. In the coming months our comprehensive engagement strategy will completely modernise our approach to public engagement and help us deliver world-class services.
"I would like to thank Mike Cooke for his review and am glad he recognises our genuine commitment to involving citizens in shaping the services of the future."
The refreshed public engagement strategy is part of an ongoing transformation of the way the Trust with the public and patients starting in June with creation of the Public and Patients Council.
This brought together patients, carers, volunteers and members of the public and replaced the Patients' Forum. Mr Cooke notes the forum contributed a good deal over the years but supports London Ambulance Service's rationale for pursuing a new strategic direction.
A copy of the report can be found here.