"London has been amazing: the experiences and challenges you have are like nowhere else"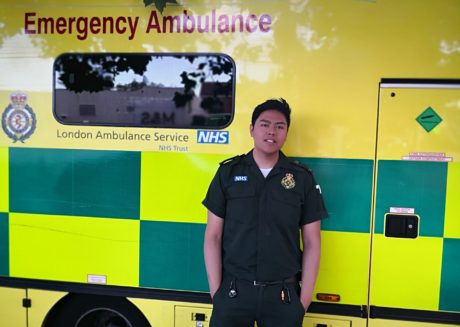 A paramedic who has worked for five different ambulance services in three different countries says London is the very best place to work.
Sheqal Lim joined London Ambulance Service from Singapore just over a year ago.
The 29-year-old said: "The work we do in London involves taking such a holistic approach to patient care.
"I feel there is so much I am able to do to help patients – which was very different to Singapore where we were mostly just getting patients onto ambulances rather than treating them."
Sheqal, who lives in Bromley and is based at Bromley Ambulance Station, first decided to become a paramedic after working on ambulances as part of his national service in Singapore.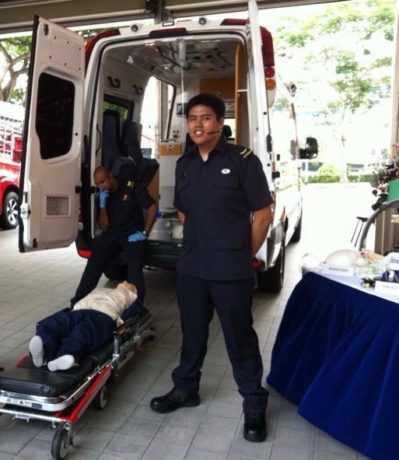 At the time there were no paramedic science courses offered in his home country, so he completed his university degree in Australia.
While studying, he also volunteered as an ambulance officer.
After graduating he returned to Singapore to work as a paramedic and spent a few years gaining experience on the road, before applying to work in London.
He successfully completed a rigorous application process over Skype which involved demonstrating his clinical skills as well as an interview.
Sheqal said: "London has been amazing: the experiences and challenges you have are like nowhere else.
"It's the only place in the world you would have so much variety; I have grown so much as a clinician."
The challenges only accelerated during the peak of the COVID-19 pandemic.
And as part of the ground-breaking partnership with London Fire Brigade, Sheqal began responding to 999 calls with a firefighter crewmate.
Sheqal added: "We faced new situations and new challenges, it has been tough, but I wouldn't want to have been anywhere else."
Find out more about joining Team LAS and our current vacancies here.