Paramedic couple now able to be married this weekend as restrictions are eased
Two paramedics from London Ambulance Service will be among the first couples to get married in lockdown as restrictions are eased this weekend.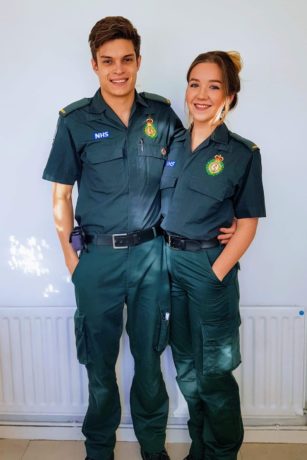 Stephanie Little and Thomas Martin had always planned to get married on 4 July but when the coronavirus crisis began, neither expected the wedding to go ahead.
Stephanie, 24, said: "We had actually rebooked for next year but then came the announcement about the change – on our date!
"We contacted our vicar and he said yes and suddenly we had to plan a wedding in a week – while I've been working night shifts. We only got the licence on Sunday!"
The couple were originally going to have 90 guests but have had to limit numbers to fewer than 30. Social distancing guidance means the clergy at St Faith's Church in Lee-on-Solent has widened the aisle so Stephanie's father can still walk her down it.
A rehearsal was held over Zoom.
The reception and the honeymoon – two weeks in Antigua – have both been cancelled and Stephanie had to find a new dress as she wasn't able to attend dress fittings for her original one.
Stephanie said: "I will miss having all my friends and having a party but working through the pandemic has taught us to appreciate what we have.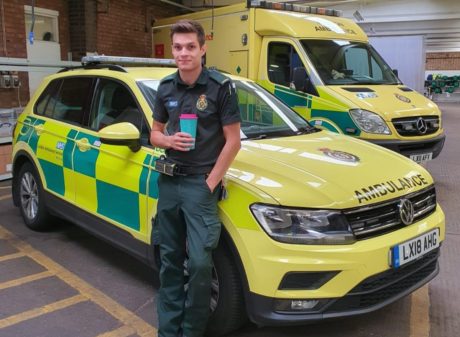 Thomas, 30, added: "It's not the wedding we thought we would have, but after everything that has happened, we are just so happy we can still get married.
"Being in lockdown together has just made us appreciate each other more, we didn't want to wait any longer to be married to each other."
The pair, who live in north London, met five years ago while studying to become paramedics at university. They both got jobs at London Ambulance Service and work out of Edmonton Station – sometimes on the same ambulance.
Thomas proposed a few years later – a night where Stephanie saved his life!
Thomas said: "We went out for dinner and I was so nervous about proposing, that I couldn't eat properly and started choking on a piece of steak.
"I couldn't breathe and remember thinking, 'I don't want to die before I've proposed'. I'm lucky Stephanie is a paramedic because she knew what to do. I survived and managed to propose later that night!"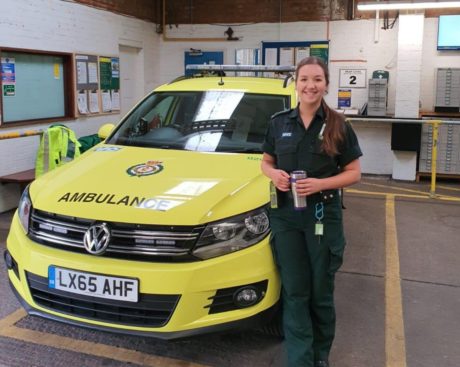 Thomas proved he was equally good at looking after Stephanie when she became sick with COVID-19 in March. But once she recovered both were busy back on the front line.
Stephanie said: "It was so busy and stressful but we were glad we had jobs to do, jobs with purpose. It is quieter now but we don't know what will happen in the future.
"That's why we knew we just had to get married. We have been through something crazy and now something is happening that's good."