A message from the Service's Gold Commander ahead of the weekend
We are expecting to be busy this weekend as some of the government's coronavirus restrictions are eased.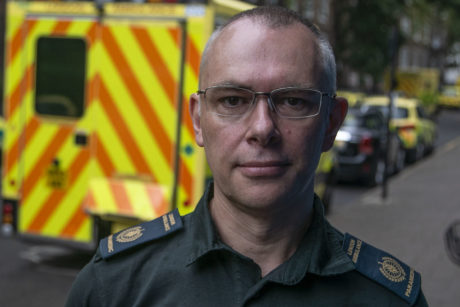 We are urging Londoners to use our service wisely: enjoy yourself but please be careful, responsible and sensible.
COVID-19 has not gone away. You must still maintain social distancing.
The public have been really supportive during the coronavirus pandemic. They have protected the NHS by staying at home during the lockdown and the enthusiasm in clapping for key workers was lovely to see.
Now we're asking Londoners to support and protect the NHS by acting responsibly.
This weekend we mark 72 years of the National Health Service. Show your appreciation by acting sensibly, which will reduce pressure on our Service and on A&E departments.
Please drink sensibly if you're drinking alcohol. Have soft drinks like water in between alcoholic drinks and eat before you start drinking. Look after your friends.
For urgent medical advice and support go to NHS 111 online or speak to your GP or pharmacist. In a serious medical emergency call 999.
Help your NHS this weekend. Play your part and help reduce the spread of the virus.
Thank you.
Darren Farmer,
Assistant Director of Operations for the south east and Gold Commander for this weekend