Service launches new Public and Patients Council to help shape services
A new council formed by London Ambulance Service (LAS), bringing together patients, carers, volunteers and members of the public to help shape future services, has held its first meeting this week.
The Public and Patients Council includes a wide range of representatives from patient and carer groups, different London communities and the voluntary sector. Meeting quarterly, it will examine and advise on broad areas of LAS's work, from individual patient care, treatment and research through to the way LAS delivers and designs its services as well as strategy and forward planning.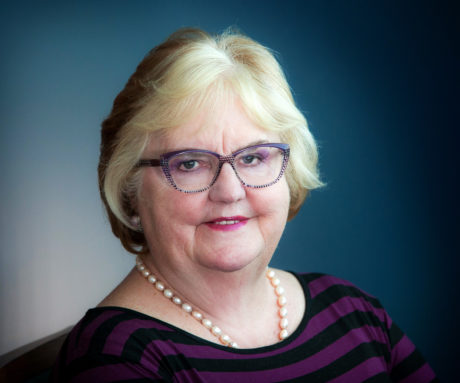 The newly-launched council, which reports to our Trust Board, currently has 12 members and two independent co-chairs. Dame Christine Beasley, who was previously the Chief Nurse for England, has been appointed as the council's interim chair.
Members of the council met 'virtually' for the first time on Tuesday 16 June and heard updates on how the Service has been meeting the challenges of COVID-19, as well as its progress in introducing a new electronic system to track and monitor the care we provide to patients.
Both of these discussions involved seeking feedback and views from council representatives on how they feel the Service has responded to the COVID-19 pandemic and how they think the Service can best inform and engage patients around the introduction of the new electronic patient care record.
Dame Christine Beasley, interim chair of the council, said:
"I'm delighted to be part of this new council, which will bring together views, expertise and experiences from many corners of LAS's patient community, as well as carers, the general public and the voluntary sector.
"It is crucial that all public health organisations keep talking with, and listening to, their service users to ensure they are in tune with what patients and the public feel it is important for them to focus on, both now and in the future."
Antony Tiernan, Director of Communications and Engagement at London Ambulance Service, who is the executive lead for the new council, said:
"Our patients and the people of London are at the centre of everything we do, and it's vital that they have a voice in the way we design, develop and deliver our services.
"The way we deliver care is changing, and we have formed the new Public and Patients Council to help us engage with different patient groups, carers, communities and the voluntary sector as we transform our services.
Their expertise and insight will be invaluable as we shape our plans for the future, as well as influencing the day-to-day running of the Service."
The council includes representatives from Healthwatch Enfield, Terence Higgins Trust, the Samaritans, Carers Trust, Healthwatch Merton and St John Ambulance.The council currently has 12 members, but will expand to 20. People who are interested in joining should email: [email protected].