Service appoints healthcare finance expert Jill Anderson to Trust Board
London Ambulance Service (LAS) has appointed a new associate non-executive director to support its Trust Board in building a world-class ambulance service.
Jill Anderson joins the Service's Trust Board this month (June 2020), replacing former associate non-executive director Amit Khutti, who has now taken on a fuller non-executive role within the Board.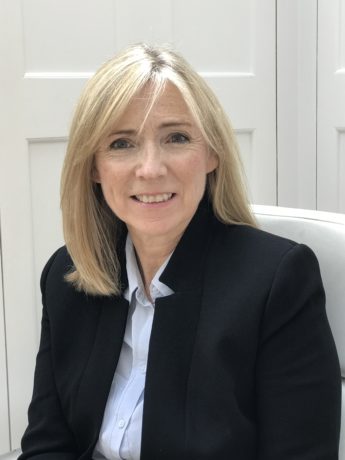 Jill brings more than 30 years' experience in the healthcare sector, including executive responsibility in finance, commercial, research and supply chain functions across large multinational organisations.
Jill is currently chief financial officer for ViiV Healthcare, a global subsidiary of the pharmaceutical company GlaxoSmithKline (GSK), which is dedicated to improving the lives of people living with HIV.
She has been in the role for two years and in addition to the company's finances, Jill is also responsible for supply chain and business development. A supporter of open, collaborative leadership, she is actively engaged in diversity initiatives such as back to work programmes for people who are HIV positive.
A graduate in Chemistry from the University of Exeter, Jill qualified as an accountant before joining GSK in 1990. She worked at the pharmaceutical giant until 2001 and then launched her own consultancy which she ran for a decade before returning to GSK in 2011.
Talking about her new appointment at London Ambulance Service, Jill said:
"I am delighted to be appointed as an associate non-executive director on the Trust Board.
"It has been truly inspiring to see the way the Trust has responded to the challenges of COVID-19 and I feel extremely privileged to be joining. I have no doubt that this has been achieved through the commitment and personal sacrifices of individuals and teams across the Service.
"I am very passionate about creating open, collaborative cultures which place the patient at the centre of decision-making and I hope I will be able to support further the organisational change happening in the Trust."
Commenting on Jill's appointment, Heather Lawrence OBE, chair of the LAS Trust Board, said:
"It gives me great pleasure to welcome Jill to our Trust Board. She is an inspiring and strategic leader within the healthcare sector who has championed a culture of collaboration and openness throughout her career.
"Her expertise in finance, commerce, research and supply chain, as well as her genuine desire to improve the lives of patients, will prove invaluable to the Service as we continue to strive for excellence every day to realise our ambition of becoming a world-class ambulance service."