We announce ground-breaking partnership with the AA to keep frontline ambulance crews moving
The AA has partnered with London Ambulance Service to provide additional expert support to help the Service keep clinicians on the road responding to Londoners in need during the coronavirus epidemic.
The partnership includes 24-hour breakdown and incident management services such as roadside assistance and vehicle recovery for our vehicles.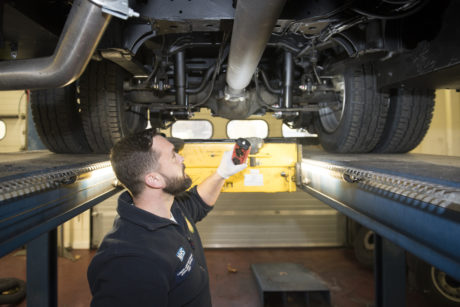 Working with our team of skilled mechanics, the AA teams will provide immediate technical support for the Service's fleet of more than 500 ambulances and 70 fast response cars. Forty-one AA patrols have been sent to twelve Service workshops across the capital to work alongside our fleet workshop teams providing additional mechanical support and breakdown recovery and keeping vehicles ready to respond.
London Ambulance Service chief executive Garrett Emmerson said:
"We are very grateful for the support of the AA as the country faces the biggest public health challenge in generations – one that is putting unprecedented strain on our Service.
"Our staff and volunteers are working harder than ever to provide life-saving care to Londoners. This partnership will help our fleet and workshop teams make sure crews can get back out on the road and continue to reach those patients that need us most."
Edmund King OBE, AA president said:
"We are proud to play our part supporting the vital ambulance services in London during this crisis.
"This is an unprecedented situation and we've all got to pull together to ease the pressure on our emergency services and the NHS. We would be delighted to offer a similar service to the other ambulance services across the UK.
"We're still here to keep key workers and members on the move, but urge motorists to heed government advice and only travel when it's essential."
The AA provides breakdown services to several ambulance services across the country and is working to roll out further support schemes to keep the UK's emergency services moving during COVID-19.
The AA has also secured a deal with its parts supplier, Euro Car Parts, to provide mechanical parts for ambulance service at cost. This supplier will not profit from any sales to the ambulance service throughout the crisis.