A message from Chair of the London Ambulance Service Trust Board, Heather Lawrence OBE
The rapidly developing Covid-19 pandemic is arguably the greatest challenge ever to face our NHS in its 72-year history.
As I write this, the pressure is being felt most acutely here in London, where the spread of coronavirus has accelerated more quickly than in other parts of the country.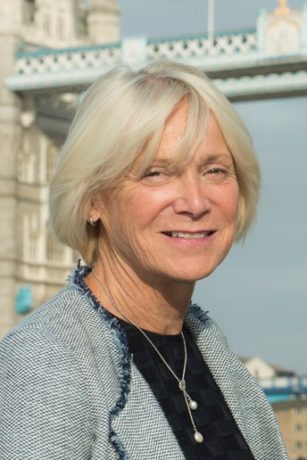 At London Ambulance Service, our 6,000 staff and volunteers are working harder than ever before to respond to unprecedented levels of demand. Over the past couple of weeks our 999 control rooms have been handling almost 8,000 calls a day – the highest numbers ever recorded and far higher than on New Year's Eve. This surge in demand is matched across our NHS 111 services in London.
I am exceptionally grateful to every single one of our staff for the way they are rising to this monumental challenge and will continue to do so over the coming weeks and months. Our hardworking teams include everyone from frontline crews providing direct care to patients, staff answering calls and triaging patients in our control centres, maintenance staff working around the clock to keep our vehicles on the road, and a myriad of other teams and specialists working behind the scenes to allow us to keep caring for Londoners at this crucial moment in our history.
I, and all of the trust board of London Ambulance Service, recognise that this is an extremely difficult time for everyone in London and across the country, but it is particularly gruelling for our staff and other NHS colleagues across the capital. A number of our frontline staff are currently self-isolating, because they or a member of their household are experiencing symptoms, and yet we as a workforce must still be ready to respond to the unprecedented demand on our 999 and 111 services.
Like all parts of the NHS across London, we have many preparations underway to expand our capabilities and we will call on all the resources available to us to boost our workforce at this important time.
We have already put out the call for former frontline and control room staff to consider returning to the Service to help with the Covid-19 response. We have also been overwhelmed by the general public's response to the national call for NHS volunteers. Thousands of people have already come forward, offering to fill a range of important roles to help our service and patients in the weeks and months to come. We are also exploring new arrangements with a number of our existing partner organisations to bring even more staff and volunteers into our Service and further increase our resilience.
The general public also have an important role to play in our fight against this disease. Our partnership with Londoners has never been more vital than it is right now, and I thank them for everything they are already doing, and the sacrifices they are making to their usual way of life to help us halt the spread of the virus.
More than ever, we need Londoners to only call 999 in the most serious life threatening emergencies, and if possible, to only call 111 if their concerns can't be answered online at nhs.uk/coronavirus. As Londoners we also need to recognise the difference that each of us can make by following the guidance we keep hearing each day in the media: stay at home, wash your hands, and if you do need to make an essential journey, for example to buy food or medicines, ensure you are physically distancing yourself from others at all times. These actions really can save lives.
We have not yet reached the peak of this pandemic, with health experts and scientists warning us that the situation will get more difficult before it starts to get better. As a Service we will need to draw on all our strength and resilience to get through it. But just as our history shows we have been there for Londoners through many other crises and life-changing moments over the years, so we will be by their sides through this one. We just all need to keep working together.
Heather Lawrence OBE
Chair of London Ambulance Service NHS Trust Board