We launch fundraising effort to support Australian emergency services battling bushfires
London Ambulance Service has begun raising funds for the Australian Red Cross to support the emergency services tackling the huge bushfires raging across the country.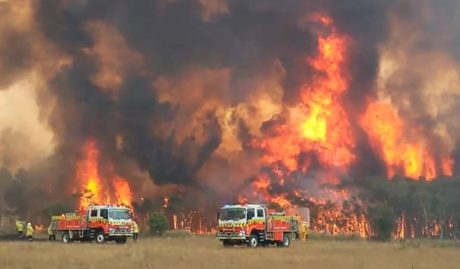 When launching the appeal today (6 January), the Service paid tribute to the Australian firefighters and rescue teams working tirelessly to put out the fires and keep people safe.
Our Service has close ties with colleagues in Australia and hundreds of the Service's staff are from the country and have loved ones and friends who live near the affected areas.
Khadir Meer, Chief Operating Officer at London Ambulance Service said:
"The many Australian members of our team came to the UK to help us serve London and Londoners.
"We stand by them, as well as our Australian emergency service colleagues – paid and volunteers – who are fighting the fires and keeping people safe."
All donations will go directly to the Australia Red Cross who have deployed trained staff and volunteers to disaster-affected communities.
Around 25 per cent of London Ambulance Service paramedics are Australian. The Service first began a recruitment campaign to attract Australian paramedics in 2014. At the time a national shortage of paramedics in the UK meant that the Service looked to Australia because the skills and training closely match those in the UK.
To find out more and to donate please click here.