London Ambulance Service retains "Good" rating from healthcare watchdog
London Ambulance Service has been rated 'Good' by the Quality Care Commission (CQC) following an inspection of its services and leadership in September 2019.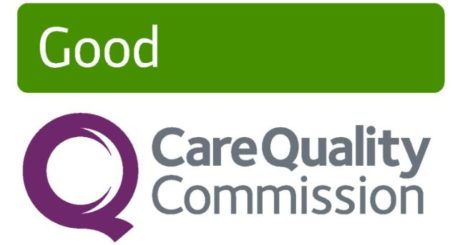 The Trust maintains the positive overall rating published in May 2018 when the Service came out of the special measures imposed towards the end of 2015.
In the report published today (Friday 3 January), the CQC said staff treated patients with compassion and kindness, took account of their needs and helped them understand their conditions.
It found there were enough front-line staff to care for patients and keep them safe. Staff had the right training needed for their role and most understood how to protect patients from abuse and managed their safety well.
Publishing the report, Professor Ted Baker, England's Chief Inspector of Hospitals, noted the significant challenges of working in the capital and praised staff for their role in coping with terrorist incidents like the recent London Bridge attack.
The CQC also found some areas of 'outstanding' practice citing the leading role of the organisation in integrating care services and in a 'ground-breaking' programme to deliver integrated patient records across all London providers.
However, it noted a number of areas for improvement, including additional security around vehicles and ambulance stations, and further improving the restocking of equipment and checking of expiry dates on medicines.
London Ambulance Service managers were previously aware of the issues highlighted in the inspection report and continue to take action to remedy them.
London Ambulance Service Chief Executive Garrett Emmerson said:
"We are pleased the CQC recognises our overall level of 'good' performance and also found areas of outstanding practice in its recent inspection.
"To maintain this rating as we drive forward ambitious change to improve the care we provide in the capital in the coming years, and at a time of record demand for 999 and 111-integrated urgent care services is testament to the hard work and commitment of our staff and senior leadership team.
"As the Chief Inspector of Hospitals also recognises, serving the capital brings additional pressures such as dealing with incidents like the recent terrorist attack at London Bridge.
"We will work to meet these challenges and continue to make improvements, including those shared with the CQC and referenced in their report, to ensure we can provide outstanding care to our patients."
Commenting on the new report, Dr Vin Diwakar, Medical Director for the NHS in London, said:
"The London Ambulance Service has dealt with many pressures this year and the trust has continued to provide good care across the capital. Improvements have been, and will continue to be made across the service, so that staff are enabled to meet the needs of those who live, work in and visit London."
Read the full CQC report here.