Voice of 999 urges Londoners to keep safe while out celebrating this Christmas
A 999 call handler will become a familiar voice to commuters and revellers this festive season as part of a campaign encouraging people to drink sensibly and take care when out celebrating.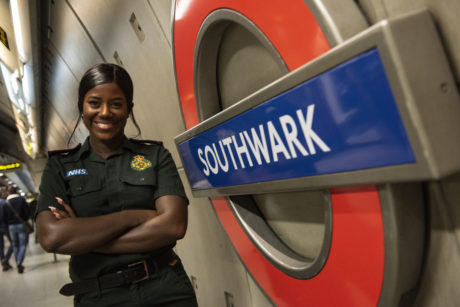 Chaniece Dennis-Brown, an emergency call co-ordinator for London Ambulance Service, 'jumped at the chance' when asked to be the voice of the Transport for London (TfL) campaign this year.
Chaniece has recorded messages which urge Londoners to take care after drinking alcohol on nights out. These will be played over public address systems at central London train and tube stations including Oxford Circus, Waterloo, Leicester Square and Liverpool Street throughout December.
In the messages, Chaniece explains London Ambulance Service attended more than 63,000 alcohol-related incidents in 2018 and asks Londoners to look out for their friends and to take extra care when travelling after drinking.
Chaniece said: "When I was asked if I wanted to be the voice of TfL this year, I absolutely jumped at the chance. I was super excited whilst recording the voiceovers for the people of London.
"I really hope my voice catches Londoners' attention and encourages them to drink responsibly over the Festive period.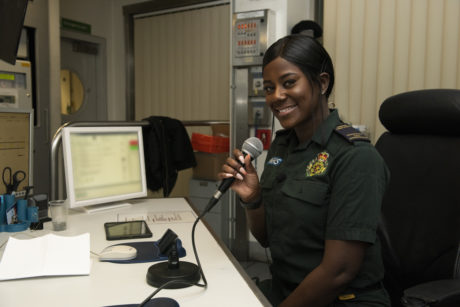 "Working for 999 and taking the calls daily, we experience a large number of alcohol-related calls and so I hope that this new message will encourage people to still have fun, but look out for each other and ensure that everyone gets home safe and sound."
This is the second year the London Ambulance Service has partnered with TfL to produce the announcements. Last December, there were 6,018 alcohol-related incidents. This is six per cent of the total number of incidents the Service was called to that month.
Chief Operating Officer Khadir Meer said: "We have a simple message for Londoners: have a great time, but take care and look out for one another.
"Every ambulance responding to someone who has drunk too much is an ambulance that becomes unavailable for someone else who may be seriously injured."