Paul Woodrow OBE leaves after three decades of devoted care to Londoners
Director of Operations, Paul Woodrow OBE has announced he has left London Ambulance Service after 29 years of dedicated and committed care to those in need across the capital.
Paul Woodrow has had a long and distinguished career of achievements at London Ambulance Service. Qualifying as a paramedic in 1995 and working on London's Air Ambulance in 2000, Paul rose through the Service to the position of Director of Operations in 2015.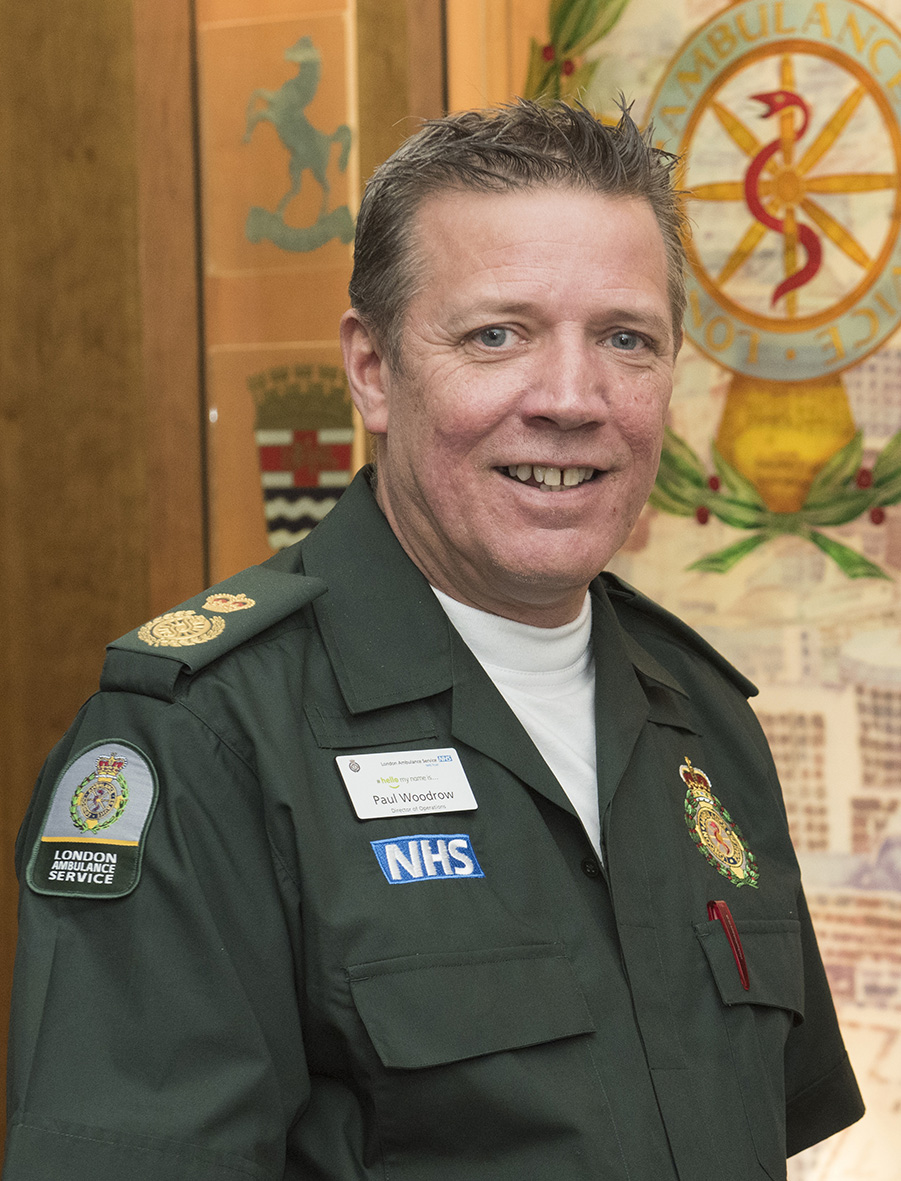 Throughout his career he has maintained a well-deserved reputation amongst staff of leading from the front and always being visible to the thousands of operational colleagues who look up to him.
In 2018, Paul was awarded an OBE in recognition of his leadership and commitment to the people of London, particularly during the major incidents that occurred in 2017.
Many hundreds of patients received care from frontline ambulance crews during these events under Paul's management, including the terror attacks at Westminster Bridge, London Bridge and Parsons Green and the Grenfell Tower fire. The responses to all of these incidents took place while the Service continued to provide a world-class service to the hundreds of thousands of other Londoners who needed help.
Paul has also been instrumental in promoting the need for emergency service staff to look after their own welfare and has helped to remove the stigmas surrounding mental health and post-traumatic stress disorder by discussing his own experiences publicly.
Chief executive of London Ambulance Service, Garrett Emmerson, said: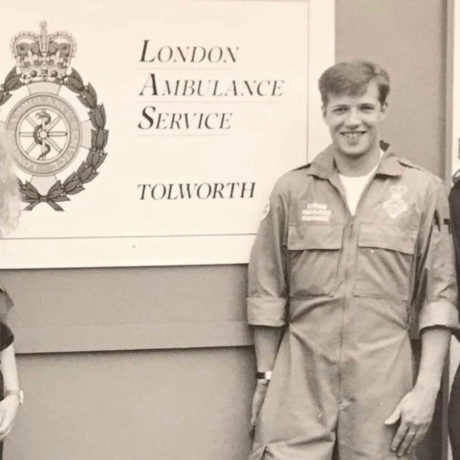 "Paul Woodrow has been an incredible director of operations, a role which has been the pinnacle of his 29 years' service. Since I joined, his experience and advice has been invaluable and I'd like to personally thank him for helping me lead the Trust in the two and a half years I've been here.
"As I put on record my gratitude to, and admiration for, Paul's contribution to London Ambulance Service, it is fitting to remind people that he was honoured with an OBE in the Queen's New Year's Honours at the start of 2019. This is an honour he richly deserved for the exceptional leadership and dedication to the Service he has demonstrated over nearly three decades, notably steering the Trust through many major incidents."
Paul Woodrow left London Ambulance Service after 29 years of visible and engaging leadership. He said: "I have been truly blessed with each and every experience I have had throughout my career at London Ambulance Service. I've treated and helped people at their most desperate times, bought new life into the world and resuscitated people back from leaving the world.
"This organisation is all about the people that are in it – fantastic people.
"Everyone works so hard to ensure we provide what the people of London are entitled to – the best service and care.
"I want to thank every single member of staff for their care and contribution to the Service over the past 29 years in helping to deliver outstanding care to London every day."
Paul has not been directly replaced but his role has been split between two new directors. Pauline Cranmer is the Interim Director of Ambulance Services and Athar Khan is the Interim Director of Integrated Patient Care.