We're named the most improved NHS Trust for our freedom to speak up culture
We've been recognised as the most improved NHS Trust in England for our speaking up culture in the Freedom to Speak Up Index 2019 awards.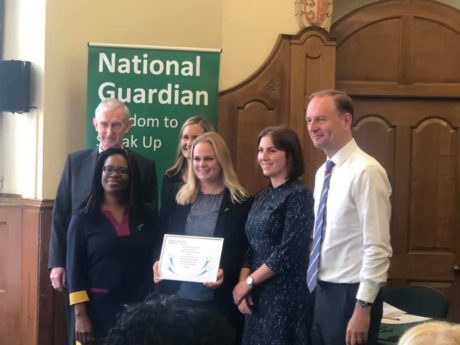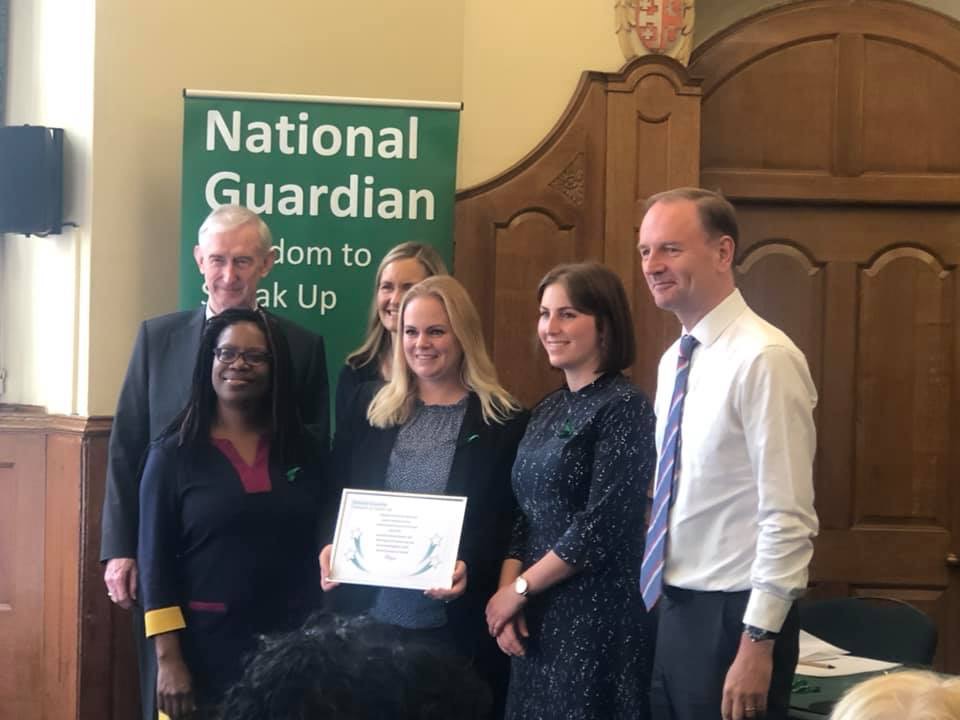 Our Freedom to Speak Up (FTSU) Guardian, Katy Crichton, and FTSU coordinator, Erica Green, received the award alongside our non-executive director, Fergus Cass, and Director of People and Culture, Ali Layne-Smith earlier this month.
Thanks to the work of that team, our FTSU culture had improved by an impressive 18%, the highest of any NHS Trust in the country.
Katy said: "I'm really proud we have been presented this award. It's not just a measure of FTSU, but reflects all the changes we've made to improve our response to concerns raised by our staff, managers, unions and previous guardians."
The FTSU Index, developed in collaboration between the National Guardian's Office and NHS England, is new for 2019 and aims to help trusts understand how staff perceive the FTSU culture of where they work.
Simon Stevens, NHS Chief Executive, said: "Evidence consistently shows that a positive speaking up culture leads to better CQC ratings, and ultimately better care for our patients. And this is what drives over a million people to go to work for the NHS every day. It is everyone's responsibility to speak up when they see something that doesn't look right – and now more than ever, staff are doing exactly that.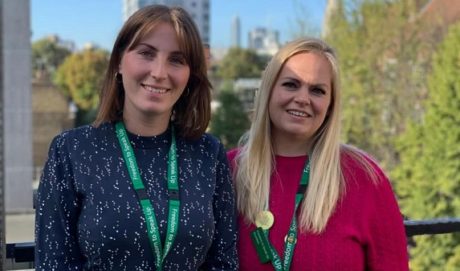 We have seen an increase in the number of FTSU concerns raised already this year, demonstrating that our work to improve our culture is increasing staff confidence to raise concerns. Reports are treated with the highest level of confidentiality, but it is important changes are made as a result of them so each quarter we recognise the learnings we've made.
The award win comes during FTSU month, which we're marking with staff across our organisation. Our FTSU team are visiting teams all over London promoting our programme, and we have a range of activities planned to help our staff find out more about FTSU, including breakfasts, afternoon teas and quizzes.
Find out more about Freedom to Speak Up: