A 'Perfect Day' for those in need of urgent and emergency care in north east London
The NHS across north east London assisted 505 patients who dialled 999 on Monday 30 September between 8:00am and 8:00pm but only 48.9% of those subsequently needed to be taken to hospital
This represents a 9% reduction in the number of patients needing to go to A&E compared to an average of 58%
52 less ambulances needed to go to hospitals
On Monday 30 September, London Ambulance Service (LAS), East London Health and Care Partnership (ELHCP) and the Healthy London Partnership (HLP) embarked on a ground-breaking event to reduce the number of people being taken unnecessarily to hospital by ambulance (conveyance rates), while delivering better patient care and outcomes.
Watch this quick video and find out all about #LASPerfectDay
On the 'Perfect Day' in north east London, early indications show just 48.9% of the 505 patients who needed assistance from 999 between the hours of 8:00am and 8:00pm needed to go to hospital, meaning that over 51% of patients were able to be treated at, or nearer to, home. Between the hours of 8:00am and midnight on Monday 30 September, 51.6% of patients seen subsequently needed to be taken to hospital which is still a significant reduction on the 58% average.
The 'Perfect Day' saw NHS, health and care partners jointly working to implement the principles of the NHS Long Term Plan, a ten year strategy launched at the beginning of the year to future-proof the NHS.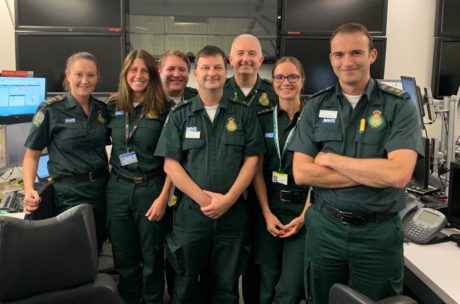 The NHS Long Term Plan, like the London Ambulance Service strategy (which was launched last year), has at its core NHS, health and care services working together to lower the number of patients being taken unnecessarily to hospital and treating more patients closer to home which is better for patients, better for families and better for the NHS. This could be on scene, on phone, online or via other NHS, health and care services, such as in GP surgeries or urgent treatment centres.
North East London consistently sees the highest levels of transport to hospital of any part of London.
Exactly a year on from the Carter Report, which estimated £300 million of NHS money could be saved by greater non-conveyance, the 'Perfect Day' provided an exciting opportunity to test how far LAS, HLP and the ELHCP have come in transforming delivery of healthcare in North East London.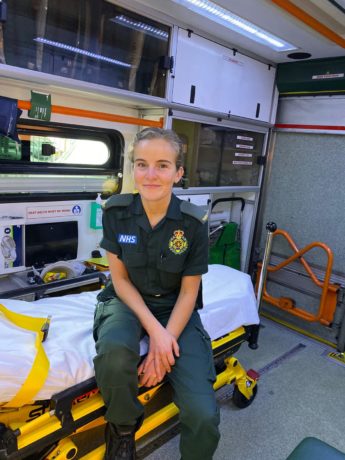 From 0800 until midnight, teams of clinicians worked together at hospitals and centres across north east London to support frontline staff to deliver better, faster and more cost effective treatment for patients, closer to home.
There was a significant increase in the number and volume of alternative healthcare options (often called pathways) frontline clinical crews could use to treat and support patients – including:
advanced paramedic practitioners – urgent care
mental health response cars
the physician response unit
easier access to GPs
frailty and falls paramedic
support from end of life care services
Speaking at the end of the 'Perfect Day', Dr Fenella Wrigley, chief medical officer at London Ambulance Service said:
"The event was about treating patients closer to home with the clinical care they needed. Working with our NHS, health and care partners, we dispatched the right resource to give us the best chance to treat them where they were; rather than take them in the traditional way to an A&E department which we know will be really busy.
"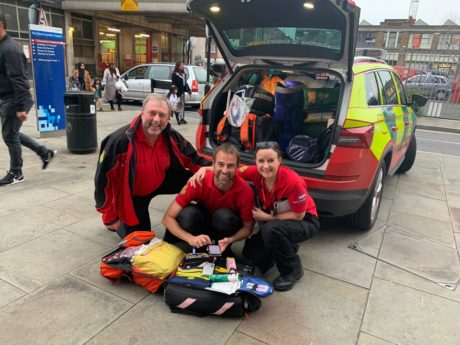 We put more resources and identified clinical pathways where they were needed, ensuring that as a far as possible, only patients that had to go to an A&E department were taken. So for example, an elderly person who has fallen over may need some treatment which a skilled clinician can give them at home. We know from experience that patients in these situations would much prefer to stay at home, than make an unnecessary trip to the local A&E. And of course, that means that we are freeing up valuable space at A&Es for those patients that really need to be treated there. This is better for patients and better for the NHS.
"We're delighted to see how well our partnership working with East London Health & Care Partnership and Healthy London Partnership has transformed the care we can give to patients. Today has been the culmination of a huge amount of work by our phenomenally talented colleagues across London Ambulance Service and by our NHS, health and care partners in North East London."
Dr Kate Adams, a GP in Hackney and clinical lead for urgent and emergency care in North East London said:
"We worked together to direct people to the best services, to reduce ambulance call outs and the number of people being taken to hospital. This means patients with less urgent problems have a better experience and avoid sitting round in hospital when not required and also enable high priority life or death situations to be treated more quickly."