Emergency services thanked as new statistics reveal extent of abuse
Emergency services heroes will receive a 'thank you' for the vital job they do as figures released today reveal the scale of physical and verbal abuse they face in the line of duty.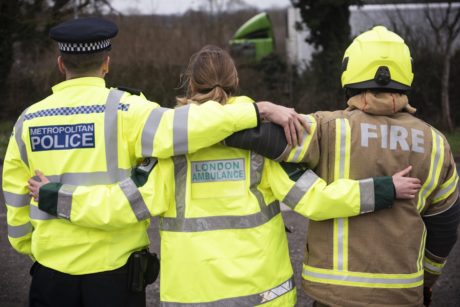 On Friday (20 September) teams from London Ambulance Service, the Metropolitan Police Service and London Fire Brigade will mark the first ever 'Awesome Movement Day' celebration which calls on the public to show appreciation for their work.
The Awesome Movement will distribute 'thank you' coffees, doughnuts and sandwich vouchers at the London Ambulance Service HQ in Waterloo Road, before a London-wide tour of hospitals, police and fire stations. On the way they will encourage the public to join the movement.
Figures released today show the scale of verbal and physical violence directed at emergency service staff. So far this year, 346 physical attacks have been recorded against ambulance crews in the capital – around ten a week. There were 499 cases of threats and verbal abuse aimed at medics and 999 and 111-call handlers over the same period. Staff surveys suggest these figures underestimate the full scale of the problem due to under-reporting.
Over the last twelve months, colleagues in the Metropolitan Police have seen 5,606 assaults on officers while last year London Fire Brigade saw 91 attacks.
Garrett Emmerson, Chief Executive of London Ambulance Service said:
"As the busiest ambulance service in the country, responding to more than 1.2 million incidents a year, our staff work tirelessly to care for Londoners.
"Sadly, whilst the vast majority of patients and callers treat our staff with the utmost respect, a small minority do not. In the time the Awesome Bus is on the road today, one of my staff is likely to have been physically assaulted and at least two more will be verbally threatened or abused while doing their duty. It is unacceptable.
"We welcome the Awesome Movement drawing attention to this issue and hope the public will join in thanking the emergency services today and showing appreciation for the vital jobs they do."
The Awesome Movement was formed in 2018 after the founder was outraged to see media stories on abusive notes left on ambulances attending emergencies. He decided that public attitudes had to change and more needed to be done to make sure emergency service staff were valued.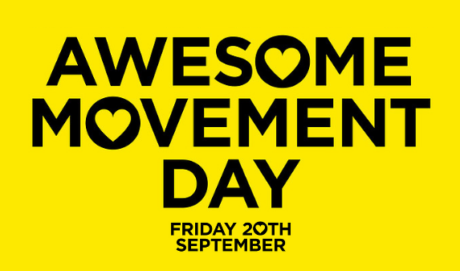 Michael Howard, founder of the Awesome Movement, said:
"The Awesome Movement is celebrating the heroes of our emergency services who are there for us in our times of need. They do a difficult, stressful job sometimes in the face of personal danger, violence, and verbal abuse.
"They are awesome and they deserve our thanks. We hope people will join us in showing their appreciation however they can – whether it's a note of gratitude on the windscreen of their vehicle or just stopping them in the street to say 'thank you'."
Deputy Assistant Commissioner Amanda Pearson, from the Metropolitan Police Service, said:
"Sadly, attacks on police officers and emergency services colleagues are becoming more and more prevalent and under no circumstances should be tolerated or become the norm.
"Met officers come to work every day to protect Londoners and those visiting and put themselves in dangerous and tricky situations to protect the public. They do not, and should not, expect to go home to their families suffering from a range of injuries.
"We know that the majority of the public and Londoners support their officers and are extremely grateful for all that we do. We welcome the opportunity to remind everyone that a small thing, such as a wave or a thank you, goes a long way in helping make an officers day and we welcome the public having those positive engagements with us."
London Fire Brigade Assistant Commissioner for Fire Stations, Andy Roe said:
"Sadly firefighters and control staff are still sometimes verbally or physically assaulted while carrying out their jobs in helping Londoners. These senseless acts have potentially life threatening consequences not only for our firefighters but also those we're trying to reach.
"If you see us out and about in your community give us a wave and show your support for the amazing emergency services you have protecting this great city."