Antony will lead the external communications, internal communications, partnerships and volunteering teams
London Ambulance Service today announced that Antony Tiernan, the communications director – improvement and development at NHS England and NHS Improvement, will join the Trust as the director of communications and engagement.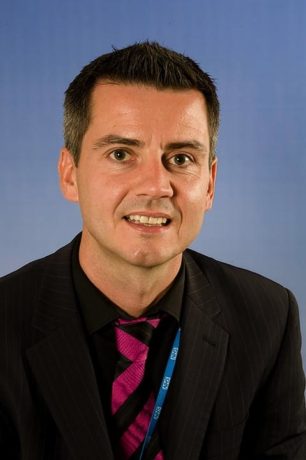 Antony has more than 20 years of health related communications experience, much of it within acute trusts across London. He joins London Ambulance Service from NHS England and NHS Improvement where he has spent the last four and a half years in senior strategic communications roles including leading the NHS70 campaign to celebrate 70 years of the National Health Service.
Antony will lead the external communications, internal communications and partnerships teams as well as leading on volunteering for the Trust.
Volunteering is an important new priority for the capital's ambulance service as it continues to seek bolder and more innovative ways to support frontline staff who already provide outstanding patient care to Londoners.
Mr Tiernan will take up his new job towards the end of August.
A member of London Ambulance Service's executive committee, he will report to CEO Garrett Emmerson who said:
"We are well into the second year of our five year strategy which is set to improve outcomes and experiences for all our patients by providing the right care to patients, at the right time and in the most cost effective way. This will mean up to 122,000 fewer patients being taken to emergency departments when their needs could be better met closer to home, and we will deliver significant efficiencies in avoided costs to the urgent and emergency care sector.

"Building relationships and developing partnerships across the wider NHS, communicating effectively with our own staff and, crucially, with our patients and Londoners is central to realising our ambitious strategy. Attracting someone of Antony's talent highlights the progress we have already made. On behalf of the Board, I'm delighted to welcome him to my leadership team and more widely to London Ambulance Service which is a fantastic organisation."
Antony started his career at the award-winning charity Breakthrough Breast Cancer and was an advisor to the All Party Parliamentary Group on Breast Cancer. He worked in public affairs for a number of national charities, before joining the NHS in 2003.
Antony spent five years at Guy's and St Thomas' NHS Foundation Trust and led on the opening of the £60 million Evelina Children's Hospital. He has also worked as Director of Communications at both Epsom and St Helier Hospitals NHS Trust and West Hertfordshire Hospitals NHS Trust.
He joined NHS England in 2014 and has held a number of high profile roles, including leading the NHS's 70th birthday celebrations, which were named as one of PR Week's top campaigns in 2018.
He currently manages a team of 65 including digital, publishing, events and strategic communications, including leading on EU Exit. He speaks regularly at conferences and sits on a number of boards in a voluntary capacity. In 2018, he was named by the CIPR (Chartered Institute of Public Relations) as one of the UK's top PR people.
You can follow Antony on Twitter: @AntonyTiernan.