Chair Heather Lawrence OBE reappointed
Heather Lawrence OBE has been reappointed as Chair of the London Ambulance Service for another term.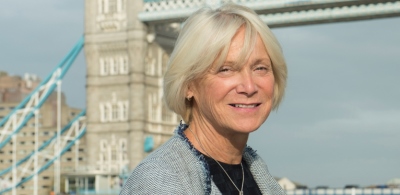 The appointment was confirmed by NHS Improvement who are responsible for appointing and supporting NHS trust chairs using powers delegated by the Secretary of State.
Chief Executive Garrett Emmerson said: "Heather has played a key role in transforming the Trust since she joined as Chair in 2016, leading its efforts to improve services as well as developing a pioneering strategy to ensure that by 2023 we are the primary integrator of healthcare services in London.
"The significant contribution Heather has made to the Trust is reflected in the high esteem she is held by our colleagues across the Service and the wider NHS."
Her significant contribution and leadership steered London Ambulance Service out of special measures last year, leading to a 'good' overall rating from CQC.
Chair Heather Lawrence OBE said:
"I am delighted to be reappointed as Chair of the Trust Board. The Trust has made huge strides forward over the last few years and it's a privilege to be a part of, but there's more I want to do.
"We must sustain what we've done and build on it and to that end, I intend to champion a change in our organisational culture to one that is even more collaborative and inclusive, making London Ambulance Service the employer of choice for the best healthcare professionals in the capital."
Non-executive appointments to NHS Trusts made by NHS Improvement and are subject to the Governance Code for Public Appointments.
NHS Improvement ensure that all appointments to NHS trust boards throughout England are made in a way that is open, transparent and fair to candidates.  NHS Improvement routinely publishes information about all the appointment it makes on its website.
Ms Heather Lawrence OBE has been appointed from 1 April 2019 until 31 March 2021 and will receive remuneration of £40,000 per annum.  She has no declared political activity in the last five years.