Crewmates reach 28 year milestone
DURING 28 years as crewmates two ambulance staff have saved dozens of lives, delivered more than 40 babies and survived several animal attacks.
Steve Redburn from Sidcup and Tony West from Croydon joined London Ambulance Service in 1986 and 1987 respectively before becoming crewmates in 1990.
"When we joined we didn't have defibrillators and we couldn't give out aspirins," said Steve, 54.
"Getting blood pressures is about all we could do, along with basic first aid and splinting skills. It was also quite a physical job, with a lot of lifting involved and no motorised tail lifts on the vehicles."
Over the years they have seen the introduction of state of the art healthcare equipment, the development of new lifesaving skills, driven several generations of ambulances and worn four different uniforms.
Both men are fathers, with Tony having two girls and Steve two boys.
"Tony's second child and my first were born within weeks of each other," said Steve, who is a paramedic.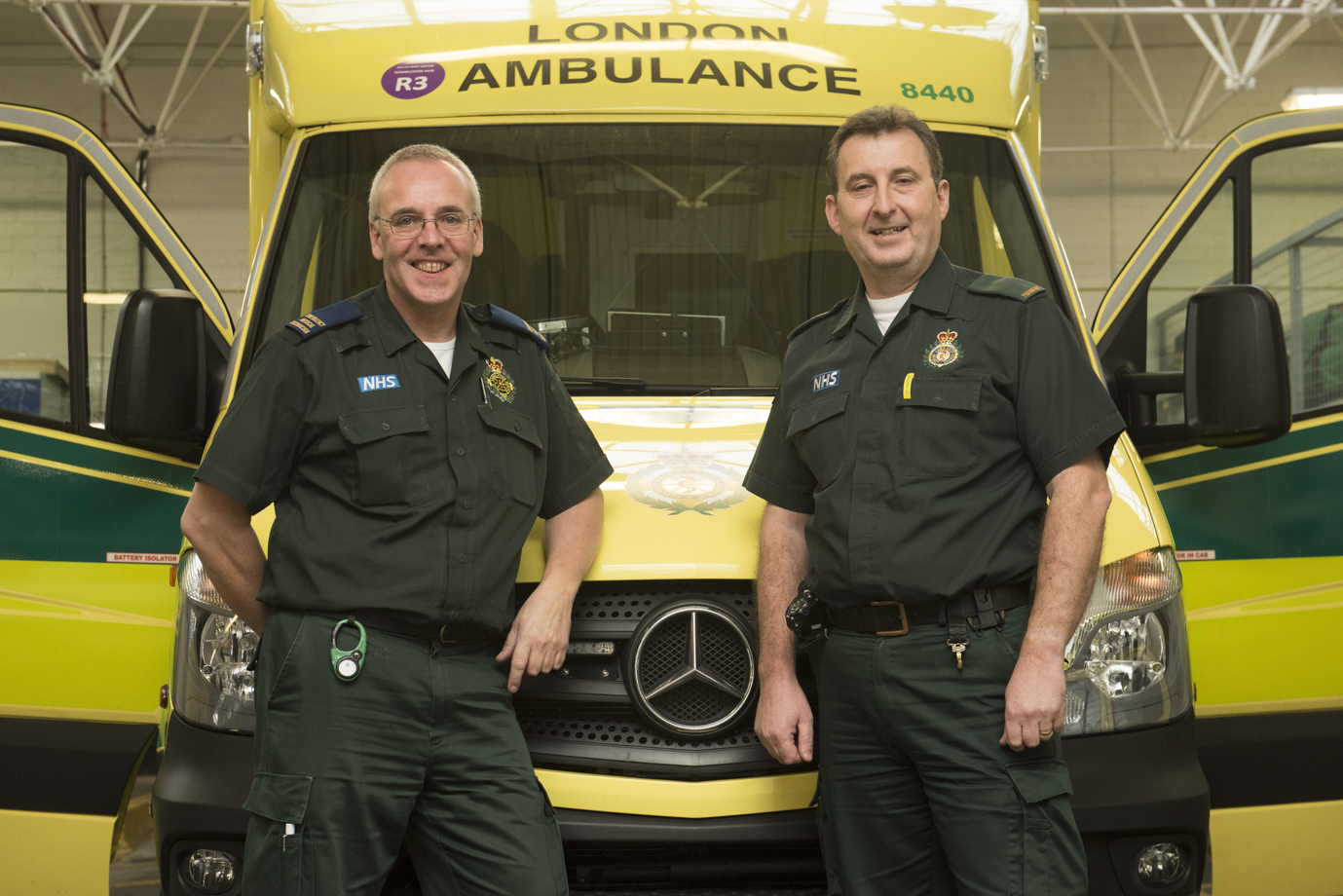 "On the morning of our first shift back after being off on paternity leave we had to deliver a baby in the footwell of a car!"
They have spent most of their careers at Battersea Ambulance Station and have attended several major incidents including the Baltic Exchange Bombing in April 1992, which resulted in them appearing on the front page of newspapers.
Steve said: "There were some businessmen having a meeting who got showered with glass after the explosion and there was a security guard who was injured.
"We took them to Barts Hospital but the press were already aware we were coming. As soon as we opened the back doors of the ambulance the flashes started going off, we were like rabbits in the headlights."
They said their most memorable job was being chased and attacked by a "Labrador-sized" iguana that was in a patient's garden.
Steve said: "We were called to a house that was surrounded by a bit of land and a big wall. As we were going in we heard a rustling in the bushes but didn't think anything of it. As I came back out to take kit to the vehicle I was met by this iguana which was three and a half foot long, nose to tail. It was obviously a pet that had been left out in the summer to sunbathe. It chased me across the grass but I managed to escape. When Tony opened the door it lunged at him and got hold of his trouser leg!"
Tony, 55, recalled: "After it clamped onto my trouser leg I was leaping around like a river dancer, trying to get it off. I eventually managed to shake it off and outpace it across the garden. We've done quite a few jobs with animals that have gone for us in one way or another."
Tony, who is an Emergency Ambulance Technician, said building up an intuition with his crewmate was the main advantage with working with the same person for so long.
"Steve will do his bit and I will do mine and depending on what's happening one person can get the relevant bits of kit without the other person asking," he explained.
"The job just runs that much easier, and when the patient is in the ambulance you are well choreographed what you say and do."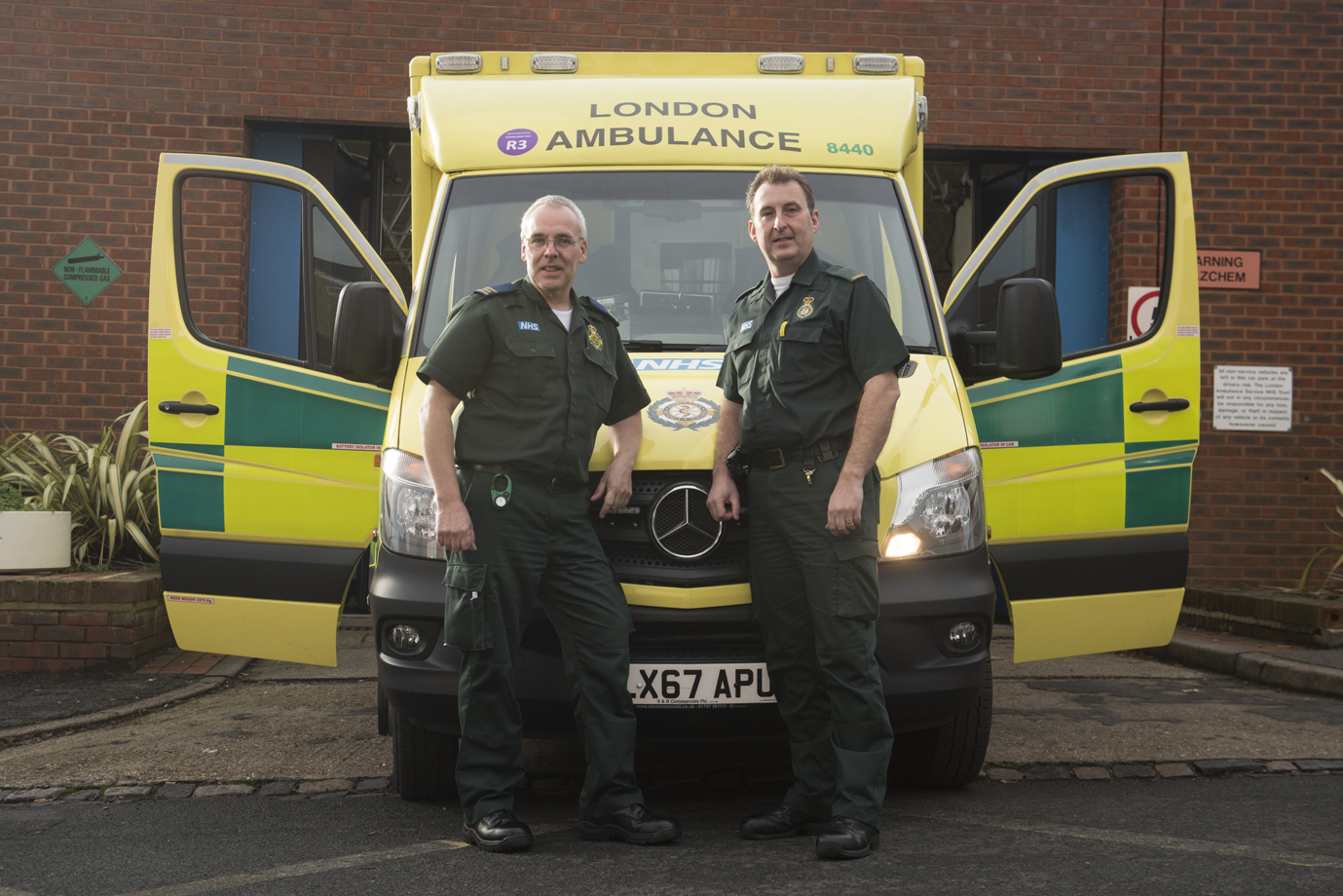 Clinical Team Leader James Bradley said Steve and Tony are not only the longest serving crew in Wimbledon group but probably in the London Ambulance Service.
"Twenty eight years together as a crew definitely makes their working relationship special and definitely the exception these days," he said.
"I have known them both for nearly 25 years and I can honestly say their consistently professional approach to their work has never wavered. They are both top guys who have seen many changes at Battersea over the last quarter century and as senior members of the station they make all our new staff feel welcome. Possibly the highest compliment I can pay them both is to say if any of my family were unwell, Steve and Tony are the crew I'd want attending to them."
Working for us is an experience like no other. Start your London Ambulance Service journey today.