Twin paramedics retire after almost three decades caring for Londoners
'Miracle worker' twin paramedics are retiring this week after a combined 56 years of saving lives.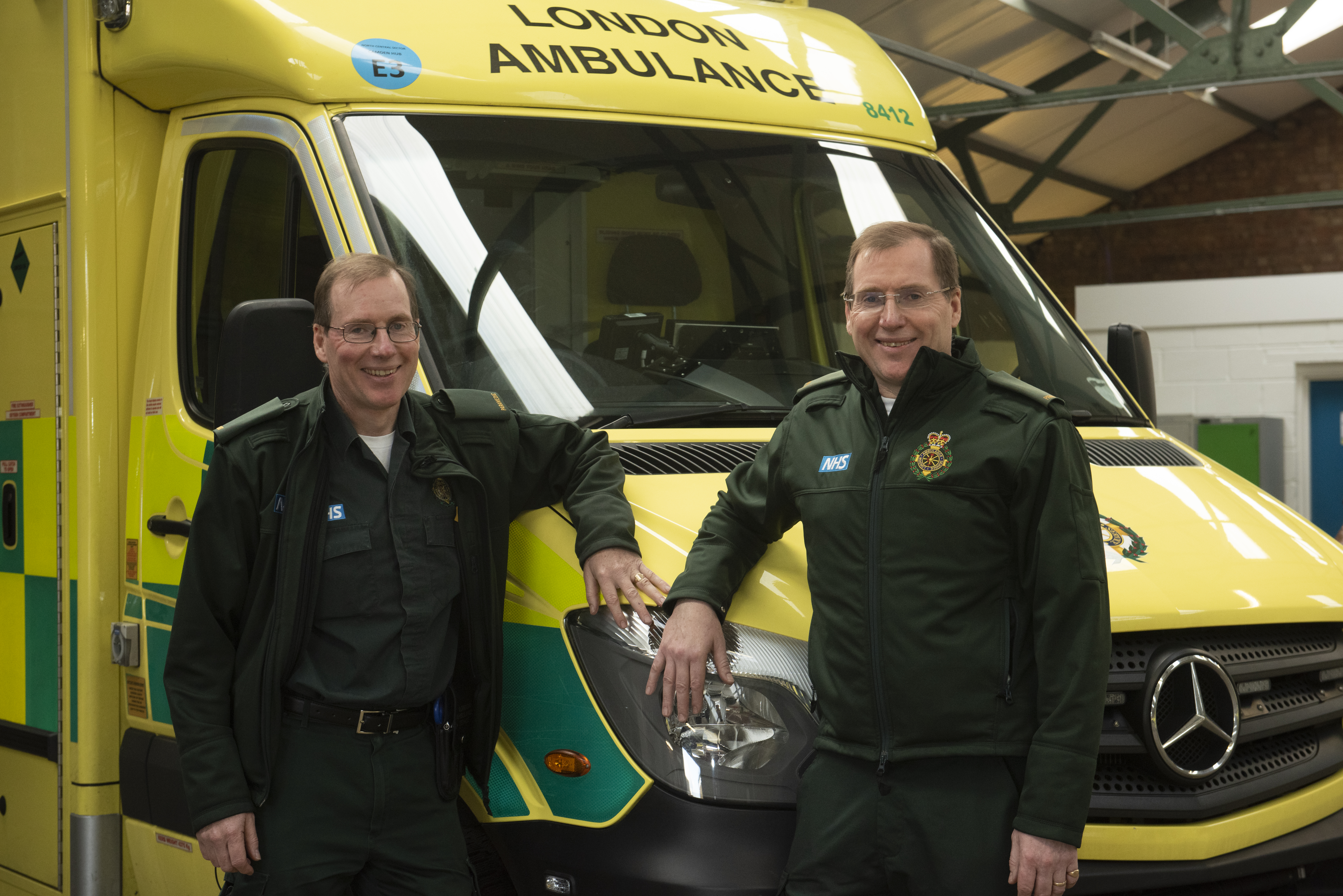 London Ambulance Service's Mark and Chris McCarthy, 57, have worked their last shift from Friern Barnet station, after treating thousands of patients during their 28-year careers.
Chris said: "Retiring was a very difficult decision to make but we do everything together so it seemed natural to retire together. We've had incredible careers, met amazing patients and worked with some great people. My wife said I was too squeamish to do this job and I'd only last three days, so I proved her wrong!"
The brothers, who were both black cab drivers before joining the ambulance service, say it has changed considerably since they joined in 1991.
Mark said: "The training and skills are unrecognisable – paramedics now all have degrees and it's a true profession.
"Years ago, we would literally pick up patients and get them straight to hospital, whereas now we stabilise and treat them on the scene before taking them to a specialist centre – it's so much better for patients now.
"There have been difficult times over the years, and in this job you do see some horrible things, however, we've always had each other for support. I'd definitely recommend it as a career – it's been a real privilege to treat so many patients over the years."
Brian Wilson is one of the patients who owes his life to the twins.
The 68-year-old father and grandfather collapsed at his home in North Finchley five years ago and Chris and Mark were there in minutes.
Brian said: "I collapsed earlier that day and was taken to hospital but tests didn't find anything wrong so I went home. I remember thinking I must be sick as I was seeing double – not realising they were twins at the time!"
Brian's heart stopped beating and the twins performed cardiopulmonary resuscitation (CPR) before taking him to Barnet Hospital.
Brian added: "They are miracle workers. I would not be here today if it wasn't for them and I can't thank them enough for what they did. They were incredibly calm, and professional and so experienced – it's such a shame they're retiring. I am really appreciative to all ambulance workers – they do an incredible job."
The brothers plan to keep up their paramedic skills by working a few shifts a month, but will spend more time with their families as well as doing hobbies they enjoy – including boxing at Finchley Boxing Club.