18 "control room heroes" nominated for awards recognising their lifesaving work
A record number of our control room team have been nominated in awards recognising their life-saving and life-changing work.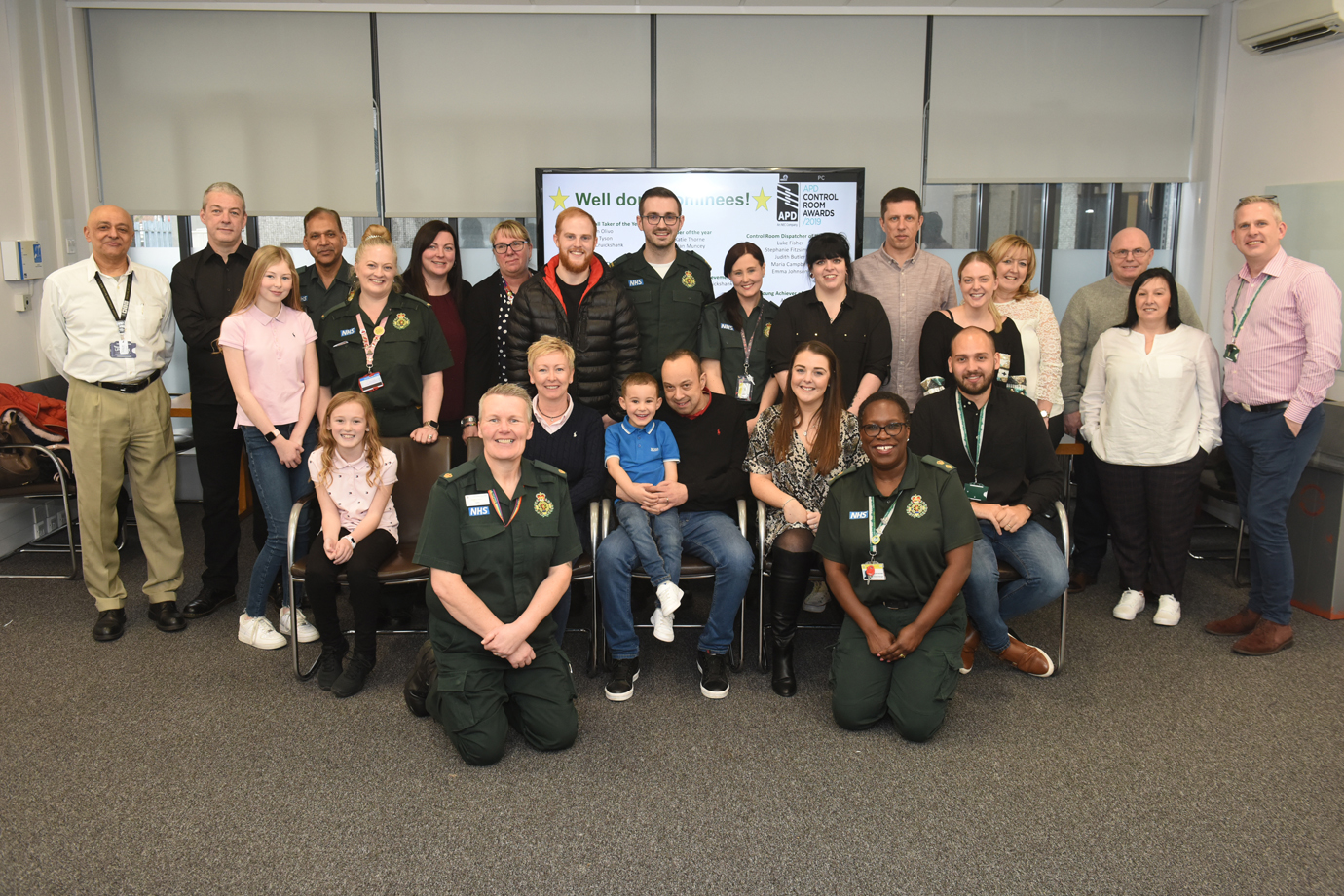 On Monday we celebrated the 18 members of the team who received a Control Room Award 2019 nomination at a thank you event where they were joined by family and colleagues. Two of the nominees will also be finalists in the categories they were nominated in by their colleagues ahead of the awards ceremony in March.
Craig Harman, Head of 999 Service Delivery at London Ambulance Service said: "Staff in our control rooms play a critical role in getting our patients the help they need. I am really pleased that the work they do is being recognised at the second APD Control Room Awards and of course I am proud that so many of our people were nominated."
London Ambulance Service's two control rooms, called Emergency Operations Centres, take more than 5000 calls a day and dispatch ambulances and other resources to those in need across the capital.
Jules Lockett, Practice Learning Manager for the London Ambulance Service control rooms said: "We are so proud of every single member of staff who works in our control rooms, so it is amazing to learn of so many nominations. Working in the control room is an incredible job: every single day hundreds of lives are saved by the team and they may not always know that their work makes such a difference.
"This award has helped to recognise the incredible work of all of our control room staff, the unsung heroes, who provide that crucial first contact to those in need."
The 18 staff members were nominated for awards including:
Control Room Call Taker of the Year,
Control Room Dispatcher of the Year,
Leader of the Year 2018,
The Award for Services to the Public,
The Community Champion Award,
The Lifetime Achievement Award,
The Team of the Year Award
Young Achiever of the Year 2018.
The two finalists are Emergency Medical Dispatcher Allocator Amanda Cassidy, in the Award for Services to the Public, and the D Watch team at the Emergency Operation Centre in Bow who are finalists in the Team of Year Award.
All finalists will be invited to attend an awards ceremony on 7 March 2019.