Daughter following in parents' life-saving footsteps after helping save teen crash victim
A teenager from Coulsdon in south London is following in her parents' footsteps to become a life-saver, after being inspired by her Mum and Dad's actions in saving a teen crash victim's life.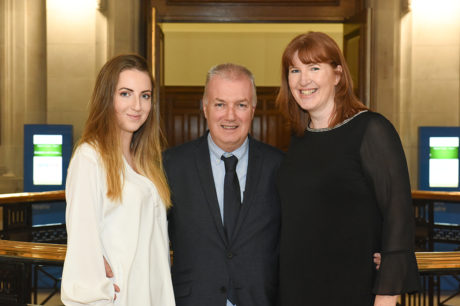 Amelia Wilkie, 19, is training to be an Emergency Ambulance Crew with London Ambulance Service.
Amelia was inspired to emulate her parents after she came across a serious road traffic collision outside the family home.
She quickly alerted Graeme and Tina – who were at home and off-duty but immediately sprung into action and helped save the seriously injured teen.
Amelia says the stories she heard growing up from her Mum and Dad about working in the ambulance service became reality that night and inspired her to apply.
Amelia, who previously worked as an office administrator and was a police cadet said:
"Growing up with my parents working for the London Ambulance Service has been quite normal for me.
"They wouldn't really talk about the more serious calls they attended and made the job sound fun."
"However, watching them deal with a real life scenario of treating a critically ill teenager made me realise what an important and responsible job they have.
"I'm looking forward to the experience of being an operational trainee emergency ambulance crew and putting my new skills into practice. I understand that every call isn't life threatening, but I do know that if I get a tough day, my parents will be there to support and guide me through it when I get home."
The festive period will mark one month into the training process for the budding life-saver, who hopes to graduate the course be treating patients by the spring of 2019, like her parents did for so many years.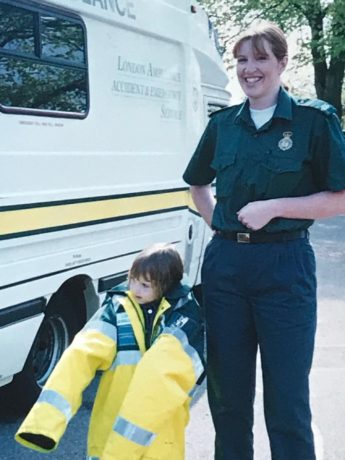 Amelia's Dad Graeme and Mum Tina met while both young members of London Ambulance Service, in 1989.
Graeme did 38 years full-time for the Service – including a secondment as a paramedic on board London's Air Ambulance at aged 58, and although now retired, he works part time in the Service's south east London NHS 111 control room.
Tina still works at London Ambulance Service as a paramedic – her role now involves raising awareness of life-saving skills such as CPR and the use of defibrillators.
Tina said: "We're very proud. Amelia brings the enthusiasm I remember when I started out. Every night when she gets home we chat to see what she's learnt that day and it is surprising what she has inadvertently picked up from Graeme and me over the years."
Graeme added: "I'm excited for her, although I can't help having parental concern about the situations she will be exposed to. However, Amelia is a natural carer so this job is perfect for her and I feel she will be an amazing clinician."
This will be Amelia's first Christmas while training with the ambulance service. She recalls when Graeme and Tina were both working full-time sometimes they'd delay the family's Christmas Day until they were both there!