London Ambulance Service wins Ambulance Trust of the Year at Health Business Awards
London Ambulance Service has won the Ambulance Trust of the Year award as part of the Health Business Awards which recognise excellence in the provision of NHS facilities.
The Awards were presented on 6 December in London.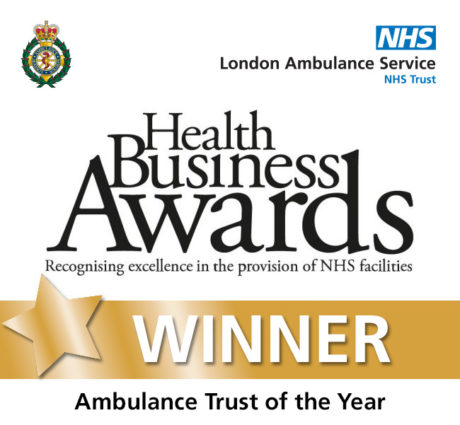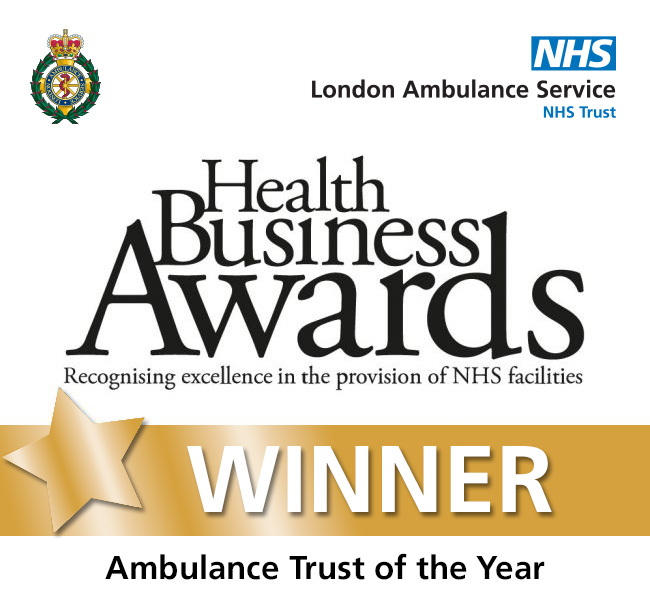 The award was specifically recognising our seven month Active Ageing pilot with the Royal Voluntary Service which ran in two London boroughs to reduce the number of falls.
The pilot, which ran in Merton and Hackney, saw a new model of 'mobility volunteers' paired with older people who frequently fall and call 999. After 6-8 weeks of volunteer intervention the pilot saw a 42 per cent reduction in falls among clients and a 45 per cent decrease in calls from clients to 999 as a result of a fall.
Chief Executive Garrett Emmerson said:
"I am delighted that we have been successful in winning the Health Business Awards ambulance trust of the year award.
"2018 has been a challenging but really positive year for us, culminating with the launch of our five year strategy that has seen us introduce pioneering services including a dedicated mobile mental health response vehicle. Earlier in the year, the Trust was also rated as 'Good' by the CQC with an 'Outstanding' rating for the care we give to our patients.
"This award is a fitting end to 2018 and I'd like to thank each and every one of our staff."
We were shortlisted for the award alongside South Central Ambulance Service, South Western Ambulance Service, North East Ambulance Service and West Midlands Ambulance Service.
Chief Executive Garrett Emmerson and Deputy Medical Director David Macklin represented the Service at the Grange Hotel in London.
In addition to the Ambulance Trust of the Year we were also shortlisted for the Outstanding Achievement in Healthcare Award along with West Suffolk NHS Foundation Trust, Kingston Hospital NHS Foundation Trust, North Staffordshire Combined Healthcare NHS Trust and The Christie NHS Foundation Trust.