We welcome new law which will result in tougher sentences for those who assault the emergency services
A new bill which will result in tougher sentences for people who assault our crews and other emergency services workers will become law today.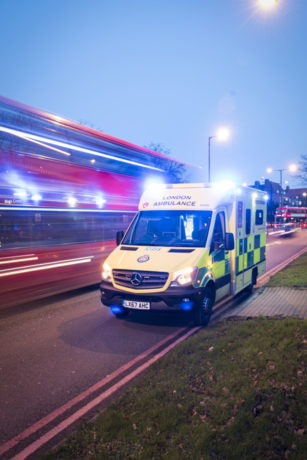 The Assaults on Emergency Workers (Offences) Bill, which will receive Royal Assent today, 13 September, will see the maximum prison sentence for a common assault where the victim is an emergency services or NHS worker double from six months to one year.
The law means courts will consider more serious assaults committed against emergency workers as an aggravating factor in sentencing, therefore meriting an increased sentence.
Garrett Emmerson, London Ambulance Service Chief Executive said:
"It's completely unacceptable for our staff to be threatened, attacked, or verbally abused – as they are only ever trying to help and care for patients.
 "We welcome the news that Parliament has passed a new bill that will give tougher sentences to those who assault ambulance crews and other emergency services workers. We hope this will serve as a deterrent that will protect our staff in the future, so that they can do their job and look after Londoners.
 "We will always push for the maximum sentence possible for those who abuse or assault our staff, and we remain fully committed to working closely with the police and prosecuting authorities."
In the year 2017-18, London Ambulance Service staff were assaulted 477 times, an average of more than nine a week.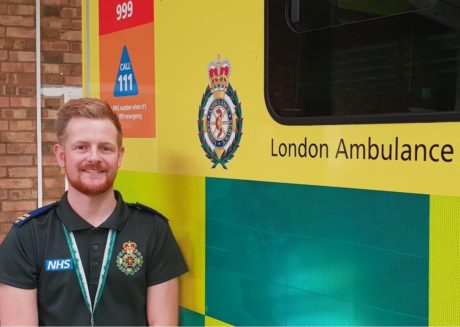 The new law has also been welcomed by one frontline medic who was assaulted by a patient last year.
Harry Turner, an emergency ambulance crew based in north London and his crew mate had been called to treat a woman who had been found unconscious. After regaining consciousness the patient started swearing and verbally abusing the medics who were trying to help her.
Harry and his crew mate were forced to lock themselves in their ambulance for their safety.
Despite destroying more than £10,000 of life-saving equipment – including a defibrillator – the woman who attacked Harry and his crew mate was given a suspended eight-week prison sentence and a £115 fine earlier this year.
Harry said: "I'm glad this law will mean tougher sentences and hope it will help make our job safer.
"Unfortunately we have seen a rise in aggressive patients – particularly when drink or drugs are involved.
"But we don't expect to be attacked while doing our job. We are just there to help people."
When Harry was attacked, he and his crewmate were taken off shift for several hours while they filed a police report and restocked their ambulance with emergency medical kit.
Harry added: "In the same time we were off the road, we could have treated two or three patients. That's two or three patients who would have waited longer for an ambulance."